The Story of East Lawn: 1904 to present
From a country farm at the turn of the century, to a thriving business contributing for over 116 years to the fabric of the community's history, East Lawn's development as an outstanding Sacramento business can be traced.
In 1904, East Lawn Memorial Park opened the gates to its forty acres of land on the outskirts of town. Dedicatory services held at the cemetery drew a large crowd of over a thousand area residents. A newspaper article covering the event stated that the site selected for the cemetery was the "Old Newton Booth (11th Governor of California) place, formerly known as the Twin Oaks Farm. It is on a pretty hill, which rises with the gentle slopes out of the plain, and thus has afforded excellent opportunities for artistic work in laying out the cemetery with a park effect."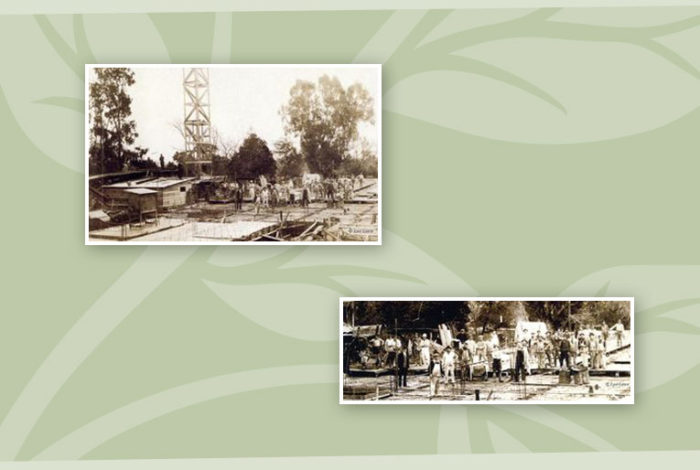 Building for the Future – Then & Now
The downtown main mausoleum was built in 1926 with nine additions between 1929 and 1956. Every worker hired for the original 1926 construction was eventually given permanent employment by the company. At that time, all repair and mechanical work was done on the property. East Lawn had its own water tower, gravel pit and an irrigation system for the grounds and the fields of flowers which were being grown for cut flower bouquets. East Lawn's continuing tradition of service to the Sacramento area is manifested in the construction of the beautiful, new El Dorado Mausoleum (1962) with additions in 1972, 1989 and the most recent expansion in 2002.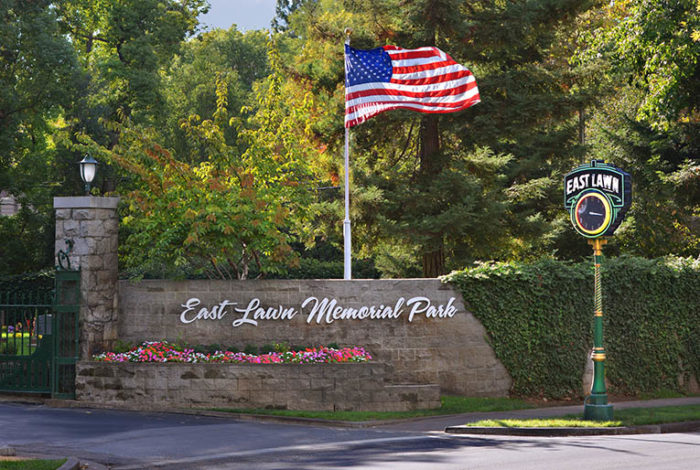 Sierra Hills Memorial Park & East Lawn Funeral Home
Founded in 1957 with over 70 acres of rolling hills, Sierra Hills Memorial Park continues the East Lawn tradition by providing a gentle feeling to all who visit. The Gethsemane Mausoleum and Urn Garden complement the flowering open spaces that stretch out from the cemetery offices and East Lawn Funeral Home, which was added in 1972 for the convenience of the families served. St. Francis Hall, located on the cemetery grounds, is a state-of-the-art reception hall complete with food serving and storage area, complete audio/video capabilities and accommodates over seventy guests.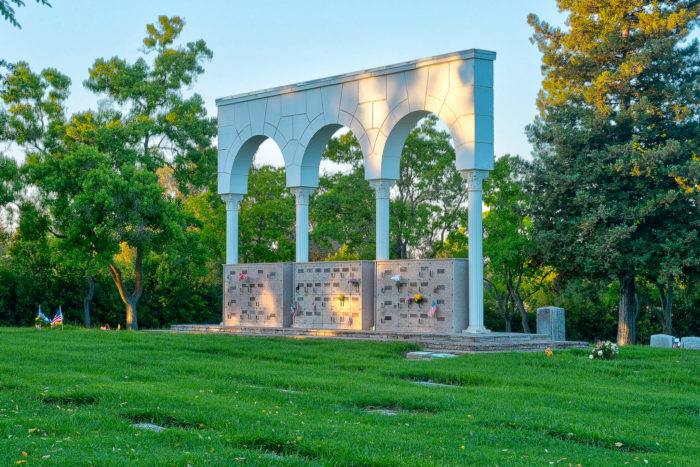 East Lawn Elk Grove Funeral Home
East Lawn Elk Grove Memorial Park and Funeral Home
Each of the conveniently located East Lawn facilities has its own feel. East Lawn Elk Grove Memorial Park, founded in 1963, provides broad expanses and open areas that are the essence of the farm lands of central California. Open and free with the gently movement of water through quiet pond, a calming waterfall at the entrance welcomes guests to the funeral home, added in 1988, and cemetery.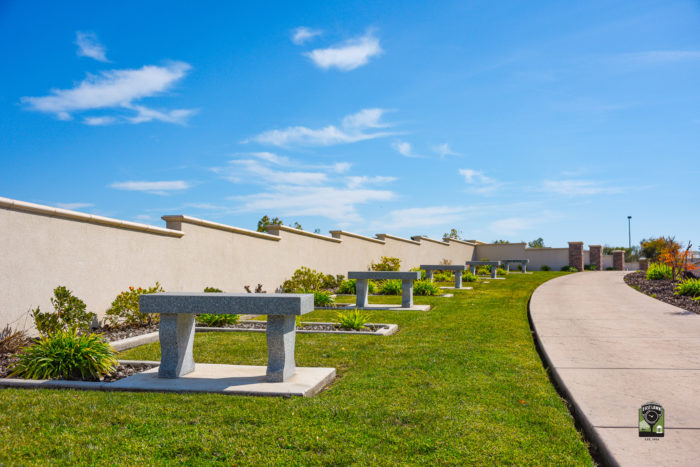 East Lawn Children's Park
In 1989, the company presented a gift to the city – the East Lawn Children's Park located just outside East Lawn's gates at 42nd Street and Folsom Boulevard.
This donation to the community has long been appreciated by area residents of all ages.