Young Lee
Aug 21, 1927 - Jul 2, 2021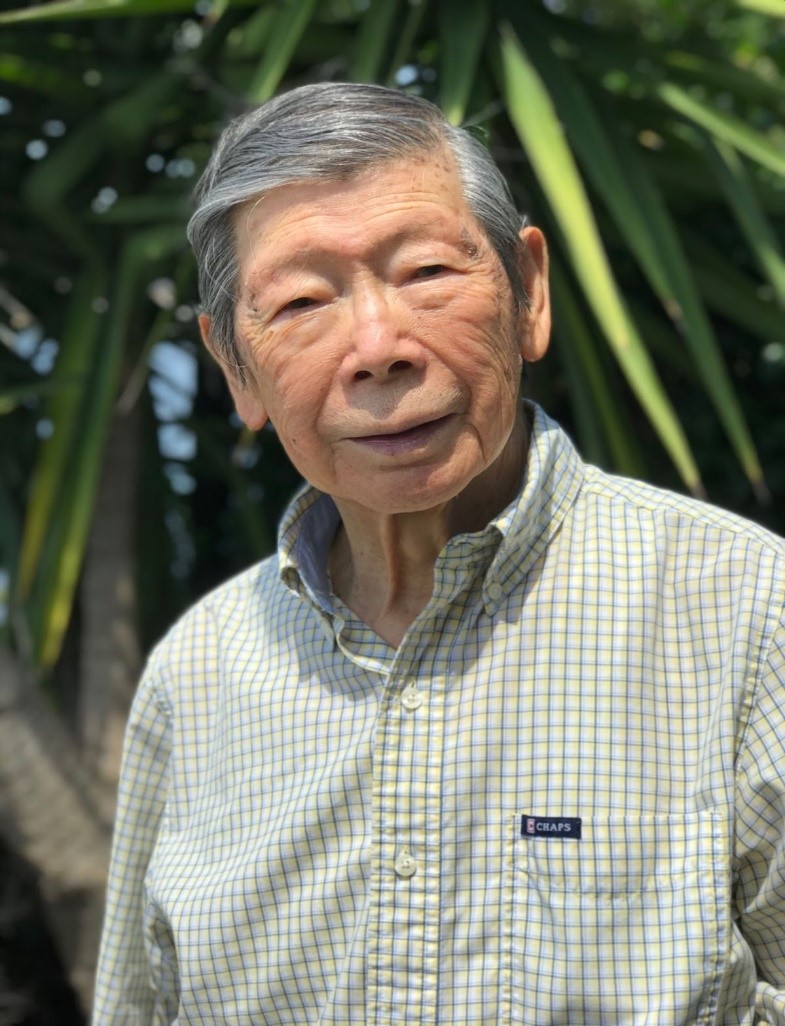 Obituary
Young W. Lee passed away peacefully in Sacramento, California on July 2, 2021 surrounded by his family. Born on August 21, 1927 in San Diego, California to You Lee and Hom Shee Lee, he was the fifth of seven children.
Young was a World War II Veteran who served in the Army and received the Congressional Gold Medal in 2021. After serving his country, he graduated from San Diego State University with a degree in business. Young was a hardworking, honest, and personable businessman. Well-respected by colleagues, Young excelled at building relationships with those he came in contact with.
Young combined this keen ability to connect with people with his strong belief in serving his community. Throughout his life, he was a member of The Lions Club, Shriners International, Acaia of San Francisco, and the Elks Lodge. He also volunteered his time to several organizations, including the Asian Community Center and Sacramento Mandarins.
While he took great joy in giving to his community, Young took the most pride in his family. He met Jessie in Berkeley, California. From the moment they met, their love was pure and unconditional and is truly everlasting. After settling in Sacramento, California, Young and Jessie had busy and full lives raising a daughter and four sons. In their home, there was never a dull moment. With five kids in tow, weekends and holidays were spent creating memories with family and good friends at home in Northern California and near Young's birthplace in Southern California.
After the kids grew up and Young retired, he took great joy in exploring the world by air, sea, and land with his wife, family, and many friends. Whether traveling to a new destination, celebrating a family milestone, or at home, events and memories with Young were always punctuated by savoring good food or a new buffet. To him, meals were not just about the food, but above all spending time and sharing with others. Young loved sharing his interests with his kids and grandkids – watching the 49ers on Sundays, fishing in the backyard, or learning the guitar. His other hobbies included playing golf and playing the ukulele with his many friends.
Young's interests and hobbies matched his thoughtful and deliberate approach to life. He never rushed to solve a problem or draw a conclusion, but took the time to understand the issues. To some, due to this measured approach to life, Young seemed to have a serious demeanor. However, even as he aged, his sense of humor never wavered and he could always be counted on to bring lightness and levity to any situation.
Young was a beloved husband, father, grandfather and great-grandfather. Young was preceded in death by his sons Gary Lee and Matthew Lee. He is survived by his devoted wife of 66 years and love of his life, Jessie Lee, daughter, Karen (Paul) Tsuda, sons, Michael (Julie) Lee and Mitchell Lee, and daughter-in-law, Mia Lawrence. Also survived by six grandchildren and five great-grandchildren.
Relatives and friends are invited to the visitation on Friday, July 16th between 5pm and 8pm at East Lawn Elk Grove Memorial Park, 9189 E. Stockton Blvd, Elk Grove, CA 95624. Private funeral services will be held July 23rd at 10am. A livestream of the services will be publicly available at https://www.eastlawn.com.
In lieu of flowers, memorial donations can be made to the Asian Community Center Senior Services at 7334 Park City Drive, Sacramento, CA 95831, the Chinese Community Church at 5600 Gilgunn Way, Sacramento, CA 95822, or a charity of your choice.