Willard Patrick "Pat" Seitz
Mar 17, 1933 - May 9, 2021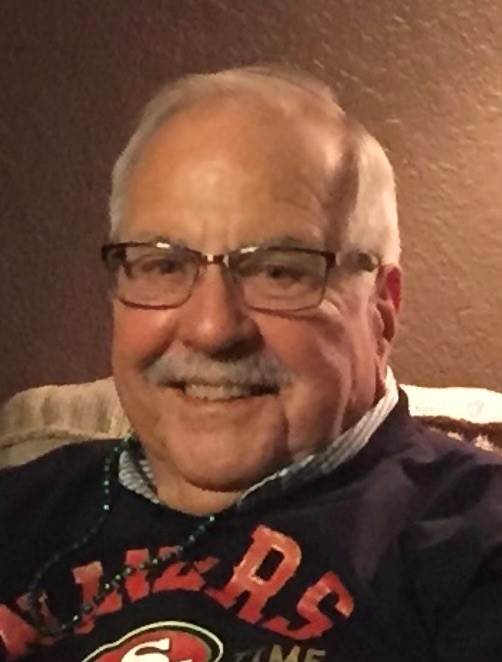 East Lawn Elk Grove Memorial Park
9189 East Stockton Blvd.
Elk Grove , CA, 95624
Obituary
Seitz, Willard Patrick "Pat" was born in Oakland, California on St. Patrick's Day in 1933 to Edwin and Laura Seitz and went home to be with his beloved wife, Beverly, and our Lord Jesus Christ on May 9, 2021. Pat was a loving husband, father, grandfather, and great-grandfather.
Pat met his beautiful bride-to-be in San Francisco in the early 1950's where he worked as a grocery store box boy and Beverly worked at her parents' soda fountain on Market Street. Their love blossomed and they were married in 1957, and the following year they welcomed their daughter Donna Patricia, and a few years later, their son Steven Patrick. He was always an involved and loving father.
Pat was a proud and loving grandfather to his three grandchildren, Ryan, Lauren, and Alyssa. He was always there for every celebration and milestone in their lives. He was so proud to become a great-grandfather last year and overjoyed when he held his great-grandson, Lincoln Michael, for the first time.
Pat graduated from St. Ignatius High School in San Francisco in 1951 and attended Santa Clara University and the University of San Francisco. Pat worked as a parts manager for Cummins Diesel for 44 years before he retired in 1996.
Pat loved sports, and was an avid fan of the San Francisco Giants and the San Francisco 49ers. One of his life's proudest moments was to be at the NFC Championship game between the 49ers and the Dallas Cowboys to witness "The Catch" that took the 49ers to their first Super Bowl.
Pat's love for baseball led him to coach Donna's Bobby Sox team and Steve's Little League team. He also managed and coached American Legion, Babe Ruth and Senior Babe Ruth teams, and ultimately worked in Guest Services for the Sacramento River Cats. He also enjoyed traveling, going to and tending bar at the Sacramento Jazz Festival, and attending the Music Circus and concerts.
Pat also was active in Christian Brothers High School's La Salle Club for many years. He was so proud to see his son Steven graduate from the school, as well as his granddaughters, Lauren and Alyssa.