Wilbur Wong Yan Choy
May 28, 1918 - Dec 28, 2021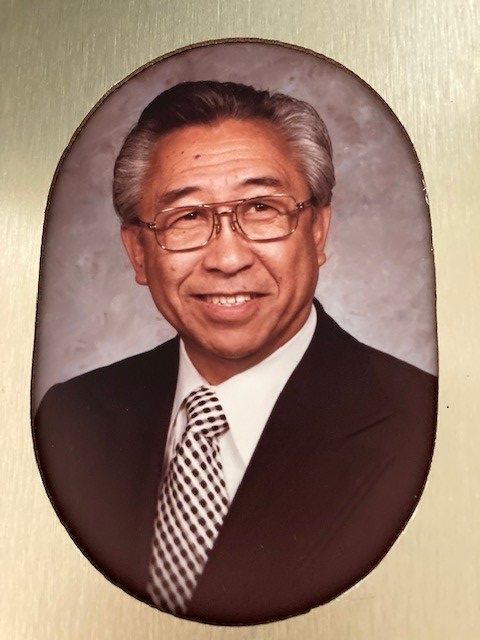 Obituary
The family of Wibur Wong Yan Choy sadly announces that he passed away on December 28th, 2021 in Seattle, Washington, at the age of 103. He was a devoted and tireless minister of the United Methodist Church for most of his life, and in 1972 he became the first Asian American in the United States to be elected as a bishop of the United Methodist Church. He served in the Seattle Area for eight years and in the San Francisco Area for four years. He was elected president of the Council of Bishops in 1983, and he retired in 1984. His colleagues in the United Methodist Church have credited him for his leadership in diversifying the United Methodist Church.
Bishop Choy was born on May 28, 1918 in Stockton, California, and attended Stockton Junior College (A.A), The College of the Pacific (B.A.), and the Pacific School of Religion (M. Div.). He also held honorary doctorates from the Pacific School of Religion and the University of Puget Sound. In 1954, he was appointed to serve St. Mark's Methodist Church in Stockton, California-Nevada Annual Conference.
He later held pastorates in Woodland and Sacramento. He was appointed Chaplain of the California Senate in 1967, and he swore in Ronald Reagan following Mr. Reagan's election to his first term as California's Governor. From 1969 until his election to the episcopacy in 1972 by the Western Jurisdictional Conference, Wilbur was the District Superintendent of the Bay View District on the eastern side of the San Francisco Bay. Wilbur married Grace Ying Hom on September 26, 1940. Grace Choy died on December 26, 1977. On December 29, 1982, Wilbur married the Reverend Nancy (Yamasaki) Adachi-Osawa, a United Methodist clergywoman.
Wilbur is survived by: his four children- Randolph W. (Cheryl), Jonathan W.(Linda), Phyllis W. (the late LeRoy Siebert), and Donnell W.(LiangFeng Guo); two step children- Dennis Yamasaki and Tracie Yamasaki (Leo Dela Cruz); and (iii) 27 grand, great-grand, and great-great-grandchildren and step grandchildren.
Bishop Choy's Memorial Services will be celebrated on April 23 at 2:00 pm at East Lawn East Sacramento Mortuary Chapel, 4300 Folsom Blvd., Sacramento CA 95819.