Wanda O. Bennett
Feb 23, 1921 - Jun 28, 2021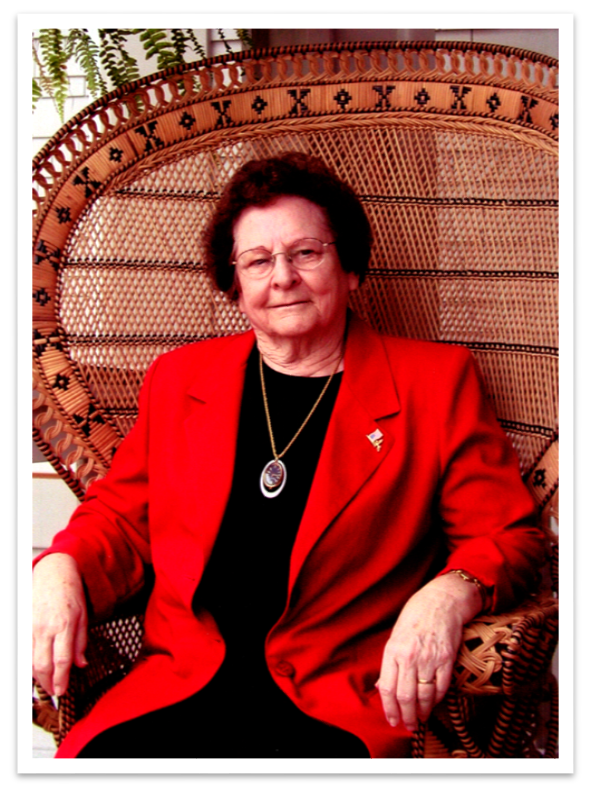 East Lawn Sierra Hills Memorial Park
5757 Greenback Lane
Sacramento, CA, 95841
Obituary
Wanda O. Bennett, Our beloved Mother, Grandmother, and Great Grandmother, as well as aunt and sister-in-law passed through Heaven's Gates on June 28, 2021. She was born in 1921 and celebrated her 100th birthday with family and friends earlier this year.
She lived a life of service. She cared for an ailing Mother, continued raising a son during wartime, mothered an additional son, and after the war was an equal partner in the family's move from Colorado to California (she drove a car with the boys and belongings while her husband – James R. Bennett- drove a truck with a trailer).  Upon arrival in California, she worked on renovating a worn-out house with her husband, who was also working at the Army Depot on the night shift. She then started her 21-year career working for the Department of the Army in a support position and still found time to raise a family, support, and fully participate in her church.
Wanda was an accomplished needle work specialist and loved to put jig-saw- puzzles together. In her younger years she always wore high heeled shoes (she was only 4 foot 11). However, her physical height did not really matter because she played the game of life as a much larger person. A couple of her other joys were hats and the desire to dress well.  She accomplished this without being overly flamboyant.
Wanda was preceded in death by her husband, siblings, parents, and most of her peers. She leaves as her legacy two sons, Clifford L. Bennett and Darrell H. Bennett, their wives Carol and Susan respectively, three grandchildren, Gavin Bennett, Carey Hollis, and Michael Gladwill, and five great grandchildren. She also leaves a large group of cousins, nieces and nephews, this due to the fact that her mother had seven sisters and her father had five brothers and sisters that all had families of their own.
Wanda was a loving and caring person and was deeply loved by all who knew her.