Walter Paul Jitner
Sep 14, 1931 - Aug 7, 2021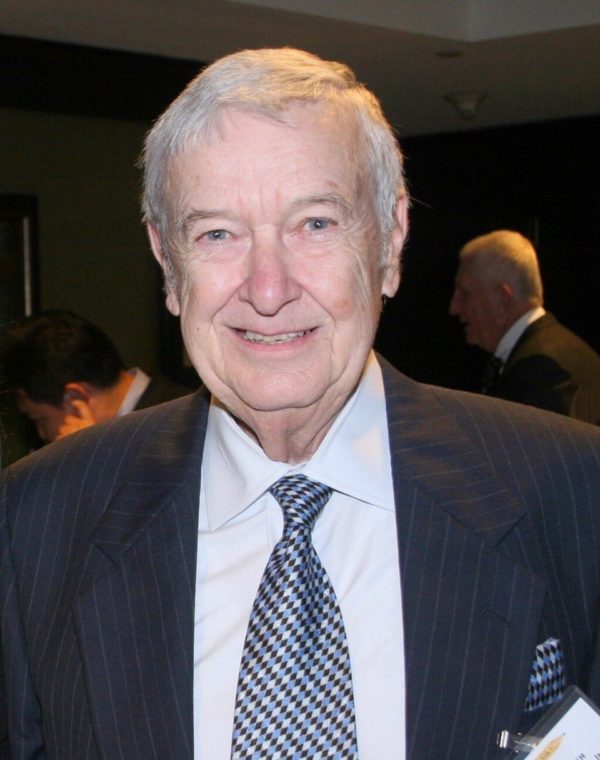 East Lawn Memorial Park
4300 Folsom Boulevard
Sacramento, CA,
Obituary
Walter "Walt" Paul Jitner, a retired lawyer, former naval officer, dedicated father, and husband, died peacefully at his home in Sacramento, California on August 7th, 2021, nearly a month shy of his 90th birthday.
Walter was born on September 14, 1931, in East Orange, New Jersey, to his parents Rose and Walter A. Jitner, and was the youngest and last surviving of his four half-siblings Dorothy, Billy, Jimmy, and Lillian Walker. In high school, Walter was a talented athlete and as a Junior at West Orange High School, his Baseball team won the state championship in 1948, and as a Senior, serving as the Basketball team captain and starting point guard, led his team to win the state championship in 1949. It was in these high school years, and a shared passion for basketball, that he met two young gents who would become true lifelong dear friends, Ron "Barney" Bushwell and Jim "Whitey" Lee. The fun and mischief they created and the love they shared, is legendary.
Walt began his long and impressive educational journey at Seton Hall University. While earning his Bachelor's degree, Walter worked multiple jobs at night, often splitting sleep between shifts, including one of his favorite jobs at a local brewery.
Upon completion of his undergraduate studies, Walter became a police officer with the NYPD, where he took pride in the fact that he never had to unholster his sidearm. Walter left the police force in 1955 to attend the United States Navy's Officer Candidate School, in Newport, Rhode Island. Upon completion, he entered the Navy as a commissioned officer and worked on several aircraft carriers as a supply officer. This allowed him to see most of Asia and the South Pacific and cultivated his love for travel. At the end of his service with the Navy, Walter was stationed at the Long Beach Naval Shipyard in Southern California.
While there he capitalized on his free evenings by attending the University of Southern California Marshall School of Business where he received his Master of Business Administration in 1960. It was at this time that Walter met the love of his life, Rosemarie Suzanne Martinez, a beautiful and intelligent academic and pianist in Los Angeles, California. At the time of their meeting, Rosemarie was a freshman at Mount St Mary's College and working at the rectory of Our Lady of Lourdes Catholic Church under the mentorship of Fr. Lawrence Spencer. While in pursuit of Rosemarie, it became evident to Walter that he would need to befriend Fr. Lawrence, as he "mandated" he would chaperone their activities and outings, and a true friendship quickly developed. After only twelve consecutive Friday night dates, Walter and Rosemarie became engaged and married on September 10, 1960.
Together, Walter and Rosemarie created a beautiful family with four children; Barbara Elena, Loretta Ann, Lawrence Spencer, and Lisa Marie. During this time, Walter was a real estate developer and general contractor for Princess Hotels, where he oversaw construction in various parts of the world including Acapulco and Saudi Arabia. Walter then developed real estate projects with Reese Myers Construction, building apartment complexes throughout Los Angeles.
Walter enrolled in the evening program at Loyola Law School in 1968, where he was then honored to be selected for membership in the Saint Thomas More Law Honor Society in 1970, and graduated in 1971. It was during these four years that Walter developed some of his closest and most meaningful friendships with Fr. Richard Vachon, Dean of Students, Fr. Willis Egan, Head of Theology at LMU, and his classmate Harry Zavos, future Loyola Law Professor. All three were consistent and regular guests at the Jitner home, where Walter was able to exercise and refine his love of argument, his affinity for music, and in the late hours, his talent for dance.
Immediately upon the relief of graduating, Walter and Rosemarie made the bold decision to liquidate what they had and spend a year traveling throughout Europe to see the continent, while at the same time pursuing Walter's avid interest in golf. Fortunately, after some consideration, this included their four children who were able to experience a life-changing trip of visiting and immersing themselves in the cultures of approximately 12 countries. After a wonderful year of travel, including 8 months residing on the Costa Del Sol of Spain, Walter and his family returned to the United States.
Together with his business partners Ron Singer and David Sheinart, Walter co-founded the highly successful real estate syndication company, The Carlyle Group. Walter was actively involved in charitable causes, including, Board member of St John of God Retirement and Care Center, and founded the Rev. Richard Vachon, S.J. Scholarship at Loyola Law School. Walter was always available to anyone who needed his assistance, and amongst family and friends, a common saying was "Go ask Walter". He was generous to all.
In 1980, in another bold move, Walter relinquished his role as president and moved his family to Santa Barbara, California. Living in semi-retirement, he was able to further satisfy his voracious appetite for reading and collecting art, while rekindling his old love for the sport of basketball. What gave Walter the greatest pleasure with this newfound free time, was his ability to exert extra focus and attentiveness to his children. In Santa Barbara he continued his passion for giving back and was highly involved with; Goleta Boys Club, Santa Barbara Roundtable, Santa Barbara City College, and Santa Barbara Women's Shelter, amongst others.
In 2000, with an empty nest, and grandchildren in Northern California, Walter and Rosemarie spent their remaining years in Napa Valley and Sacramento to be close to their grandchildren. Walter, amazingly, continued to pursue his love of basketball, as he played and taught daily until the age of 84, and he remained involved in charitable causes close to his heart, he was a founding Board member of Pencils For Kids. In 2013, Walter and his children lost the love of their lives with the passing of Rosemarie Jitner. Walter spent his remaining years splitting his time between Maui, Hawaii, and Northern California. Walter loved his family, was fiercely protective, and incredibly loyal. A man of principle and thought, Walter was unabashedly himself.
Walter is survived by his four children, son-in-law, Steven Dupre, three grandchildren; Dalton Jitner, Devon Jitner, and Coleman Dupre, niece, Bobbie Walker, many loving Martinez family members, and one great-grandchild, Lozen Werle.
Walter's family would like to give special thanks to his dear friend, Bob Wolfe, whose daily morning visits always brightened his spirits, and the staff at Carlton Senior Living, Suncrest Hospice, and Kolianita Uhatafe for the kind and compassionate care provided to Walter in his final days.
Walter was quick-witted and had the unique and keen ability to tease and touch your heart at the same time. The end of a great generation, Walter is greatly loved and missed.
"The night is young, the skies are clear
So if you want to go walking, dear
It's delightful, it's delicious, its de-lovely"
-Cole Porter
Rosary and Vigil Service to be held on Sunday, August 15, 2021 at 5pm at East Lawn Memorial Park Chapel, 4300 Folsom Blvd, Sacramento, CA. Reception immediately following Service at Zinfandel Grille, 2384 Fair Oaks Blvd. Sacramento.
Funeral Mass to be held on Monday, August 16, 2021 at 10am at St Ignatius Loyola Catholic Church, 3232 Arden Way, Sacramento, CA. Burial Service to follow immediately at East Lawn Memorial Park, 4300 Folsom Blvd, Sacramento, CA. Luncheon Reception immediately following Service at The Greenhouse at East Lawn Memorial Park.
PLEASE LEAVE ALL COMMENTS AND MESSAGES IN THIS LINK>>>> https://www.commemo.co/contribute/7eb338