Valerie Luke Taylor
Oct 10, 1959 - Sep 14, 2020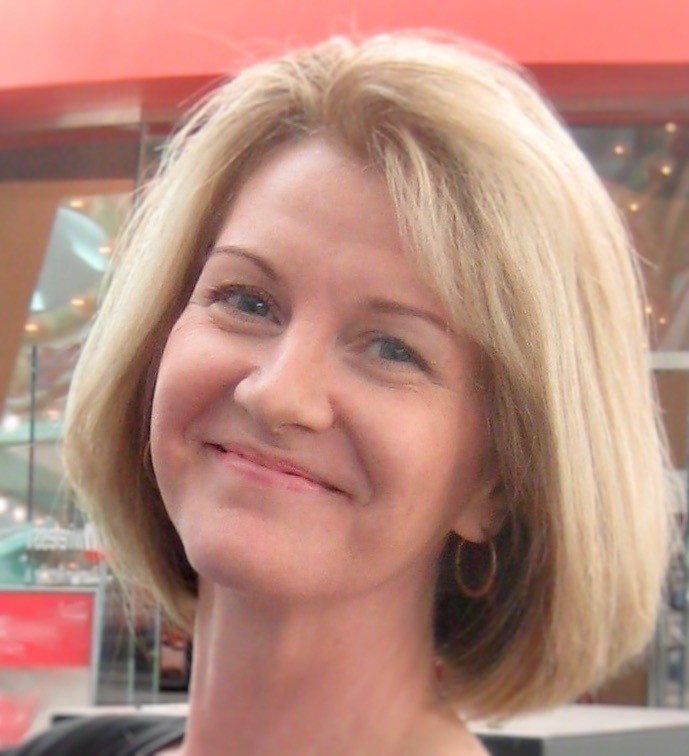 Obituary
Valerie Luke Taylor, our angelic Wife, Mother, Grandmother, Daughter, Sister and Friend, passed into the spirit world on September 14, 2020, at age 60. At a later time, she will be reunited with her loving husband and eternal companion, Kennth C. Taylor; her eternally lucky and proud children, Jeremiah Robert (Amanda Mary), Stephen Keith (Candace Anne), Julia Christine and Sarah Marie (Kyle Osborne); and 9 adoring grandchildren. She has been reunited with her Mother, Lola Burns, and her Fathers, Donald Keith Luke and Robert Burns.
Those who knew Valerie will attest unquestionably that she possessed rare, Christlike compassion. She truly mourned with those who mourned and comforted those who stood in need of comfort. She lived a life full of pure religion. She was a steadfast and faithful member of the Church of Jesus Christ of Latter-day Saints and follower and servant of her Lord, Savior and Redeemer, Jesus Christ.
Valerie loved and lived for her children. Her constant motivation was to make their lives less burdensome and more joyful. She was ever willing to sacrifice her own time, energy, and resources to that end–until the end. Valerie was a talented athlete, and was tremendously influential in teaching her children how to play various sports and facilitating their participation in their chosen activities. She made home a clean, safe, and loving environment where her children felt comfortable being and discovering. She was always interested in what her children were doing and was known for providing a listening ear.
Valerie loved and lived for her grandchildren. She loved to buy gifts for, see pictures of, and play with them. When her health permitted, and even sometimes when her health did not necessarily permit, she held, cared for, and actively played with her grandchildren. She was known to spend one-on-one time with her grandchildren for multiple consecutive hours, as if that grandchild was the only person alive. Our faith confirms that she will continue to witness the events, accomplishments, and growth of each of her grandchildren. Our faith also attests that she will be able to watch over and bless them from a position of power. The name Valerie means "strong." Truly, we know no-one stronger.
There are few who are as good and who shine as brightly as Valerie. We know she is a choice daughter of our Heavenly Father. We feel eternally grateful to Heavenly Father for allowing us to be in her life. We know her genuine goodness has and will continue to positively affect us more than we will understand in this life. Goodness is in her nature. It is one of her gifts. It is also one of her legacies, and one that will permeate generations. We love her with all our heart! We now must strive to be worthy to live with her in the eternities.
Valerie magnificently fulfilled her calling in this life. We know that she is thrilled to work in building the Lord's Kingdom as she magnifies her new calling. We know she is happy. Her pain is gone, forever. For one who has alleviated our pains so profoundly, our only desire for her is that she be happy and without pain. Now that that is true, we are happy and immensely grateful.
We know that our happiness and gratitude are possible only because of Jesus Christ. We know that through the power of the Atonement of Jesus Christ, Valerie will be resurrected, exalted, and reunited with her family.
Birth: October 10, 1959, to Lola Jackson and Donald Keith Luke
Death of Valerie's Father: 1963
Lola married Robert Burns: 1965
Baptism: December 9, 1967
Graduation from San Marcos High School: 1977
Attended Brigham Young University: 1978
Endowment: July 12, 1979
Temple Marriage to Kenneth C. Taylor: July 13, 1979, Salt Lake City Temple
Birth of son Jeremiah Robert: 1980
Birth of son Stephen Keith: 1982
Birth of daughter Julia Christine: 1984
Birth of daughter Sarah Marie: 1988
Death: September 14, 2020
Age: 60
Survived also by: brothers Brad and Arnie Luke, sister Tami Thayne, step-brothers Dave and Mike Burns, and step-sister Nancy Burns
10-10-1959 9-14-2020