Tony Leon
May 21, 1940 - Jun 7, 2021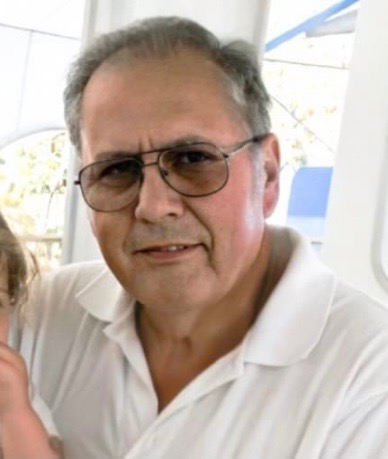 East Lawn Sierra Hills Memorial Park
5757 Greenback Lane
Sacramento, CA, 95841
Obituary
Tony Leon passed away peacefully at home on June 7, 2021, at the age of 81.  He is preceded in death by his wife, Dorothy, his parents Antonio and Maria, brothers Joey, Luis and Manuel.  He is survived by his daughters Marianne (Jeremy), Toni Ann (Philip) and Laura (Dennis).  Tony was known as Papa to his grandchildren:  Christopher, Stephanie, Damon, Faith and Mackenzie; and his great granddaughter Esperanza.  He is survived by his brother Frank (Sonja); brother-in-law Phil (Carole); and his nieces and nephews.  Tony was born in New Jersey, but the family moved to California when he was a child and the family ran the Hull Hotel in downtown Sacramento.  Tony attended high school locally and met and married his sweetheart Dorothy.  Together they raised their family in the Sacramento area while Tony worked at Ma Bell (AT&T) for over 40 years as a Communications Technician, including work with Bell Labs.  Tony talked often of the space program and was a fan of NASA.  Never one to sit still, he was constantly in motion when the kids were little, building playhouses and Christmas displays, fashioning zip lines, and digging a big pit that became the family pool (the accompanying slide he built can still be seen from space).  One of the more embarrassing memories the children have are of the disco days of the 70's when Tony and Dorothy took disco lessons…. Yes, they did that pointy thing!  After retiring from AT&T, Tony and Dorothy took their children and families on a cruise to Mexico, making memories that are cherished to this day.  The two then took off in Tony's big red truck and drove all over the country.  Dorothy passed soon after they returned, but Tony found joy again in his grandchildren and was very involved with his youngest granddaughters Faith and Mackenzie.  
A Celebration of Life will be held at Tony's house on July 10, 2021.
In lieu of flowers, the families ask for donations St. Jude Children's Research Hospital.