Thomas Kel Wright
Nov 29, 1962 - Dec 20, 2020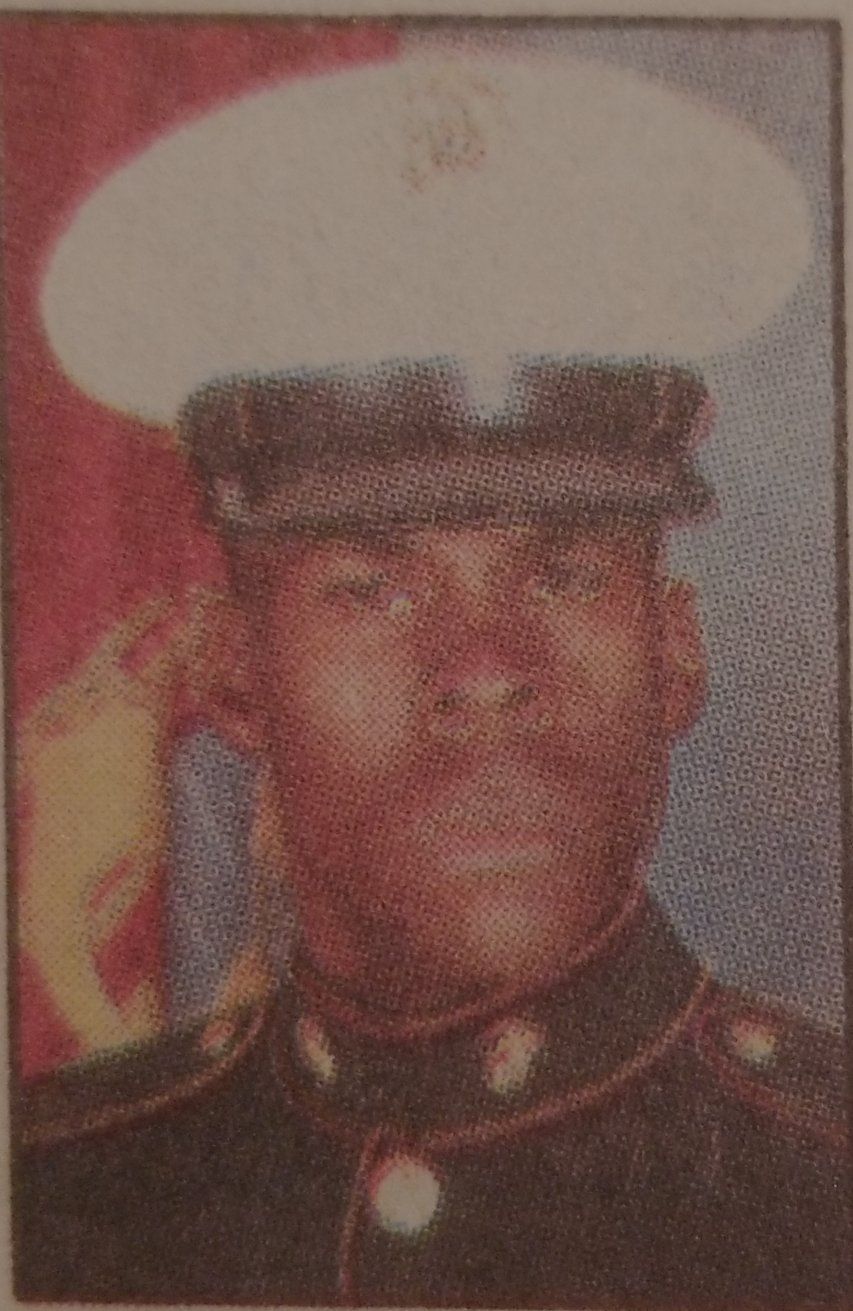 Sacramento Valley National Cemetery
5810 Midway Road
Dixon, California, 95620
Obituary
Reflections
Our hearts ache at the sudden passing of Thomas Wright, who received his wings on Sunday, December 20, 2020 in North Highlands, California. He was preceded in death by his father, Leondas Vincent Wright, Sr., in 2012. Thomas leaves behind many people who adored him–His Mother, Mozella Wright; Sisters, Juanzelyn Wright, Lethia Newton and Frances (Malcolm) Wright-Dixon; Brother, Leondas V, Wright, Jr.
Thomas was born at Chanute AFB, Illinois on Thursday, November 29, 1962, and the fourth of five children. His family moved to North Highlands in 1968 where he grew up and attended Hillsdale Elementary School, Campos Verdes Jr. High School and graduated from Highlands High School. Thomas later attended American River Junior College where he received an Associate of Arts Degree in ??. He was baptized at an early age at McClellan Air Force Base Chapel, but would later accept Christ as his Lord and Savior and was baptized on January 30, 1983 at the New Testament Baptist Church under the leadership of Dr. Reverend C. M. Cummings.
Thomas loved his family and was always there for them. He served his country faithfully through the Marines and Army for a total of 20 years.
Thomas was a Veteran of the Gulf War Era and Peacetime. He served in the Marine Corps December 1st, 1987 and ended his Active military Career in the Army with honors February 17th, 2006. His tour of duties in the USMC as a Lance CPL was a Primary Specialty: Antitank Assault Guided Missile Man.
He received Decorations, Medals, Badges, Ribbons and Awards: Rifle Marksman Badge, Pistol Marksman Badge, Sea Service Deployment Ribbon (w/1 Star), Good Conduct Medal, National Defense Service Medal, Combat Action Ribbon, Numerous Letters of Appreciation, South West Asia Service Medal (W/2 Stars).
As an Army CPL his Active Duty Service consisted of 5 terms of the Gulf War, where he also received many Decorations, Medals, Badges, Ribbons and Awards:
Served in Kuwait/Iraq, Operation Iraq Freedom, Black Dessert Storm, Afghanistan.
He received a Global War On Terrorism Service Medal, Army Service Ribbon, Overseas Service Ribbon, Armed Service Medal, Navy Sea Service Deployment Ribbon, Saudi Arabia Medal, Kuqait Combat Infantry Badge, Iraq Campaign Medal.
Thomas also was an employee for Taco Bell for 19 years.
Thomas lived a simple life, never bothering anyone for anything. You could always see him at the bus stop or just walking up/down Elkhorn Boulevard or Watt Avenue. Rarely would he accept a ride from anyone. Thomas loved music, dancing and playing musical instruments. You could always see and hear him singing or playing the bongos at Faith Fellowship. Thomas had a very nice voice and it was powerful. His spirit was like none other, he was a gentleman, gentle giant, kind and generous to all. He loved popping those juicy kisses on your cheek or giving a firm handshake. He cherished his church and was a faithful member of the Justified Choir and Men of Faith. He always volunteered to sing with any group that needed an extra voice. That was just Thomas! You would also see him with his tambourine. Many did not know but each Thursday before the first Sunday of every month, Thomas volunteered himself to come to the church to clean up the musician's section of the church, and polish and clean all of the musical instruments. He found joy in doing this.
In Addition, Thomas is survived by Nieces, Jazmy'ne Walker, Paige Dixon, Jane Newton, Cora Newton, Dominique Newton, Jacquelyn Wright; Great Nieces and Nephews, Jakia Thomas, Jaylnn Gosby, Ke'ron Rainey, Kamrin Tatou, Greyson Philip Stone, and Brandon Dryburgh, Jr. Thomas will also be missed by many aunts, uncles, cousins, his God Mothers/Fathers and friends. In lieu of flowers donations can be made to Angel Wings Of Armor Foundation, Inc. in Thomas's honor at PayPal:info@angelwingsofarmor.org or you can mail donations to 9416 Sierra Creek Drive, Elk Grove, CA 95624.