Thelma R. Ellison
Oct 25, 1938 - Oct 3, 2020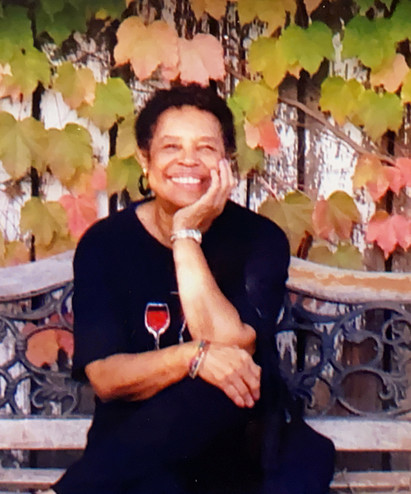 East Lawn Sierra Hills Memorial Park
5757 Greenback Lane
Sacramento, CA, 95841
Obituary
Thelma Reamer Ellison
October 25, 1938- October 3, 2020
Thelma Reamer Ellison was born October 25, 1938 in Shreveport, Louisiana to the late James Lee and Thelma Reamer. With her brother, John, she accepted Jesus Christ in 1952 and joined St. Paul Baptist Church of Los Angeles under the leadership of the late Dr. John Branham.
Thelma attended Trinity Street Elementary School and Bret Harte Junior High School. She graduated from John C. Fremont High School in 1957, and continued her education at Los Angeles City College, where she proudly proclaimed, that she majored in "Grassology." She obtained her Bachelor of Arts degree in Social Work from California State University, Los Angeles. Ever the high-achiever, she went on to earn her Master of Arts in Social Work from the University of California, Los Angeles in 1973, as well as earn a national license as a clinical social worker and board certification as a social worker.
Thelma met and married Walter Ellison III of Austin, Texas, on February 25, 1962, in Los Angeles. This union was blessed with their son, Scott Christian Ellison, in 1970.
It was always Thelma's aim to "help people to help themselves," by being an advocate for individuals to navigate systems to ensure that their needs were met. She fulfilled this endeavor by serving in a variety of roles at the county and state levels– initially as a direct service provider in hospitals and adoption services, to empowering clients with different developmental abilities at Alta Regional Center, and to serving for the State of California as a program developer and planner for women's and children's health to establish policies for programs, such as a fetal-infant mortality review program, and a health program to reduce infant mortality in the African American community.
Shortly before retirement, and after Walter's death, Thelma embarked upon fulfilling the couple's plan to travel the world. With her infamous rendition of Ray Charles', "Hit the Road Jack," she would always say, "This is for us, Walter;" and head to destinations such as Cuba, South Africa, Ghana, Kenya, Ethiopia, and Japan with friends and family. When she was home, she enjoyed the camaraderie of friends through her involvement in her beloved tai chi group, her WALK group, and earlier, as a parent in the Jack and Jill chapter of Sacramento. She was also the ever-loving and supportive field trip and school activities chaperone for her three grandsons, Kai, Kenji, and Kaden Ellison, whom she adored beyond measure. In addition to being a loving wife, mother, daughter, sister, and aunt, she was one who never missed an opportunity to play the dozens with Scott, enjoy a good-hearted (at times, self-deprecating) laugh, remind her family of her previous enrollment at the John Robert Powers School of Modeling, and serve as a progenitor and consummate model of how to engage in what people today call "self-care." Thelma knew how to pamper herself and relax; and she always encouraged others to do the same.
Thelma was preceded in death by her parents, James and Thelma, Walter, and her brother, Robert. She leaves to cherish her memory, a devoted son, Scott (Jennifer) Ellison of Elk Grove, brothers, John L. Reamer, Sr. of Los Angeles, and Myron Reamer of Rancho Cucamonga, grandsons, Kai, Kenji, and Kaden Ellison, siblings-in-law, nephews, nieces, great-nieces, and many other loving relatives and friends.