Teresita Aspiras Acacio
May 30, 1955 - Mar 18, 2020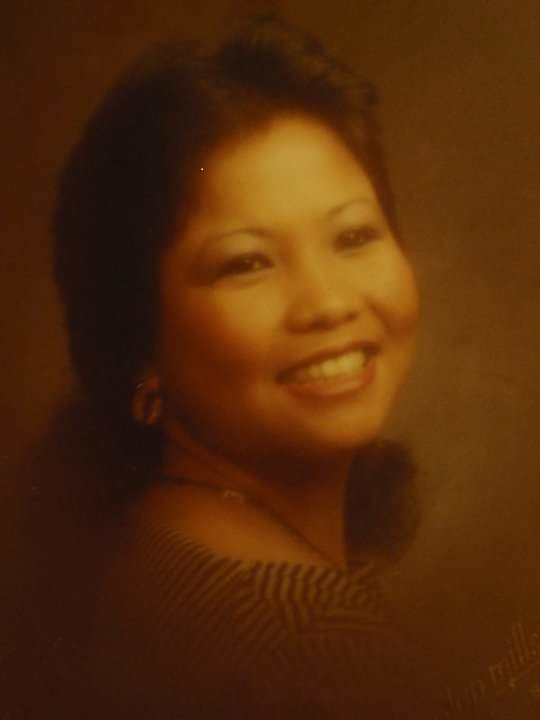 East Lawn Elk Grove Memorial Park
9189 East Stockton Blvd.
Elk Grove , CA , 95624
Obituary
Teresita Aspiras Acacio, a former engineering tech and long-time resident of San Jose, CA. passed away surrounded by her loving family on March 18, 2020. She is survived by her children, Rocky Bermillo, and Janelle Collins, her grandchildren, Reginald Bermillo, Joseph Robles, Kasey Collins, Connor Collins, and Ryland Bermillo, and her sweetheart, Mario Serrano.
Tessie was born May 30, 1955 in Quezon City, Philippines to Felipe and Consuelo Acacio and was the second born of six children . She grew up in Quezon City until her family moved to America in 1972. She worked at Signetics Semiconductor Engineering, National Semiconductor, and retired from Xicor, Inc. Her determination landed her multiple promotions in all the companies she's worked for.
She loved to sing, she even signed up for singing competitions and always won first place. She loved cooking, going to the beach, camping, and the casinos. She always lived life to the fullest and made a point to enjoy every moment. Though petite in stature, she had a big heart and a feisty spirit, ready to protect the ones she loved. Please do not be sad for her, she would want us to celebrate the good times we had together. Her smile and laughter will be missed dearly.