Tamara Joy Lewis
Aug 6, 1959 - Mar 27, 2021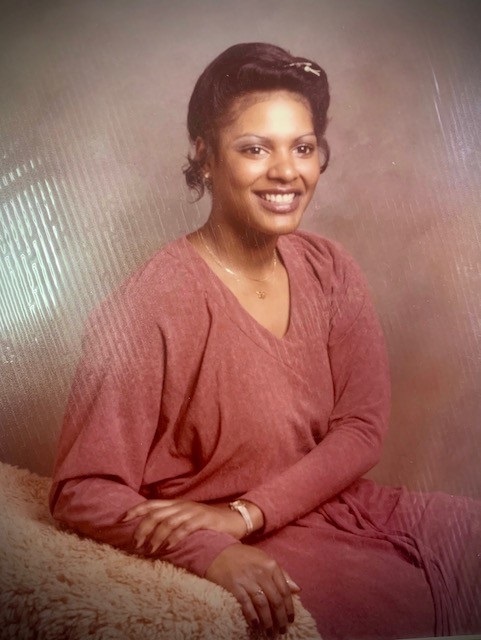 East Lawn Sierra Hills Memorial Park
5757 Greenback Lane
Sacramento, CA, 95841
Obituary
Tamara Joy Lewis was the fourth and last child born to Charlie Anderson Jr. and Arvella Louise (Pat) Payne. She was born on August 6,1959 at Multnomah Hospital in Portland Oregon. We believe the sun had to be shinning that day because she was an exceptionally beautiful baby!
Tamara was always a joyful child who loved to play outside. As a teenager, she was extremely popular at John Adams High School where she was a cheerleader. She graduated at age 16 and started working for Bank of America. Tamara's mother passed away from heart disease when she was 13 so a few years after graduating from high school Tamara moved to California where her brothers Charlie and Curtis were living.
Tamara met her husband and soulmate Myron Lewis through her brother Curtis who was dating Myron's cousin Renita. Love blossomed and they were married in 1981. They were blessed with two sons: Myron L. Lewis II and Brandon C. Lewis. In 1987 Tamara and Myron moved from San Jose to Sacramento and purchased their first home. Tamara began her career as a Communications Specialist at Consolidated Communications in Roseville and retired after 26 years of service.
To say that Tamara was the life of the party is an understatement! When she and Myron walked in the door, the party was on and cracking! With the music blasting, wine flowing, delicious food, laughter, games and dancing, you could not help but have a good time! Tamara enjoyed modeling and went back to school to earn an AA Degree from American River College in 2002. Tamara and Myron loved to travel the Caribbean, Europe and USA extensively. When they visited California wineries, they would get 2-bedroom accommodations and invite friends and family to join in on the fun! Tamara was generous with her time and her heart and her grandchildren and entire family were always at the center of her thoughts and actions.
Tamara is preceded in death by her husband Myron L. Lewis, and her parents, Charlie Anderson Jr. and Arvella Louise (Pat) Payne. Tamara leaves to cherish her love and memory: two sons, Myron L. Lewis II (daughter-in-law Sandra) of Elk Grove, CA; Brandon C. Lewis (daughter-in-law Cassie) of Elk Grove, CA; grandchildren, Myron III, Zola and Kaleela. Two brothers and one sister, Charlie Anderson (Nikki) of Atlanta, GA; Curtis Anderson (Michelle) of Vancouver, WA; Rhonda Anderson-Niweigha (Tari-deceased) of Sacramento, CA. Four brothers-in-law and two sisters-in-law, Tiefa Niweigha (Zibi) of San Jose; Marcel Lewis (Jackie) of Las Vegas; Malinder Steven Lewis (Shelby) of Guthrie, OK; Marvin Lewis (Lisa) of Guthrie, OK; Karen Harrington (Vernon) of San Jose; Kimberly Lister (Bobby, Jr.) of Roseville, CA and a host of nieces, nephews, relatives and close friends.