Sherman Ray Gibson
Apr 16, 1946 - Mar 7, 2022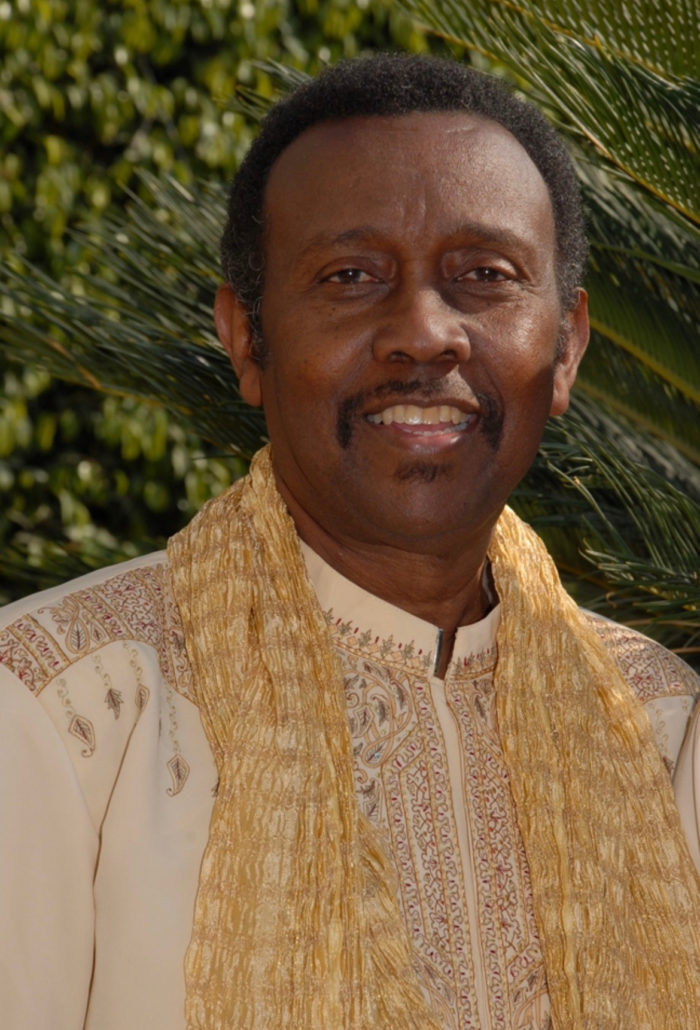 Obituary
Sherman Ray Gibson of Elk Grove, passed away on March 7 in Sacramento, CA. He was born April 16, 1946 in Porterville, CA to Watson Gibson and Marie (Iverson) Gibson as the 7th of 8 children. Sherman attended K-12 in Porterville and graduated from high school in1964. After graduating he attended Porterville Community College and earned an AA Degree. In 1966 he transferred to California State University, Fresno majoring in social work and earning both a Bachelor's and Master's degree. While attending Fresno State University, Sherman became a member of Alpha Phi Alpha Fraternity, Inc. Epsilon Beta chapter. Upon completing college Sherman accepted his first social work position at Fred C. Nelles School for Boys in Whittier, CA. This 2-year assignment fulfilled his commitment to abstain from military obligation as a Conscientious Objector. Sherman later accepted a position with the Los Angeles Department of Adoptions and later worked at the Regional Center in Los Angeles as an LCSW. Sherman was also a supervisor with the Long Beach County Department of Mental Health.

In 1972, Sherman married Shelia (Allen) Gibson and they have been married for 49 years. In 1975, their only daughter Tiffany was born. Sherman relocated with his wife and daughter in 1986 from Harbor City, CA to the Sacramento area. Sherman accepted a Social Work position with the Sacramento City Unified School District and during this tenure, he subsequently accepted a part-time assignment with UC Davis Medical Center on the PET (Psychiatric Emergency Team) while his daughter attended Fresno State, his alma mater. When Tiffany completed graduate school, Sherman concluded his time with UCD Med Center and continued his work with the school district until 2004, retiring after 18 years. Sherman's social work career expanded 34 years of service to communities and families.

When Sherman wasn't working he enjoyed his horses, cows and dogs. You would often find him whistling in the backyard (maybe planting a tree, building a barn or building a dog run) on his 5 acre ranch or mending fences and riding horses on his 86 acre ranch in Clements, CA. Sherman was an active member of the Northern California Black Horsemen's Association for 10 years. He rode his horse (Dolly or Baby Fireweed) in many parades. He lived in Elk Grove with Shelia, his horses and dogs until his health began to fail in 2017, when he transitioned into a memory care center. Sherman enjoyed life tremendously and loved people. He was the friend you would hope to meet if you ever needed help. He always made himself available to you if you had a flat tire, needed a ride, wanted to learn how to ride a horse, drive a riding lawn mower or just needed to hear a good story!

Sherman is survived by his wife Shelia, daughter Tiffany Simms (46), son-in-law Bruce Simms and granddaughter Sydney Simms (11) of Claremont, CA; brother John Gibson (and Lenora) of Charlotte, NC; brother Andrey "Cleo" Gibson (and Diane) of Los Angeles, brother Earl Gibson (and Nancy) of Porterville; sister-in-law Janice (Danielson) Gibson of Porterville; and a host of nieces and nephews. Sherman is proceeded in death by his parents; brothers Quinon, James and Roger Gibson and sister Theresia Icenia (Gibson) Evans. The family wishes to extend a heartfelt thank you to all who kept Sherman and our family in your prayers. We deeply appreciate those who have visited, called or shared a story about this remarkable husband, father, brother, uncle, neighbor and friend. Sherman will be truly missed.
Donations in Sherman's memory can be made to The Alzheimer's Association at alz.org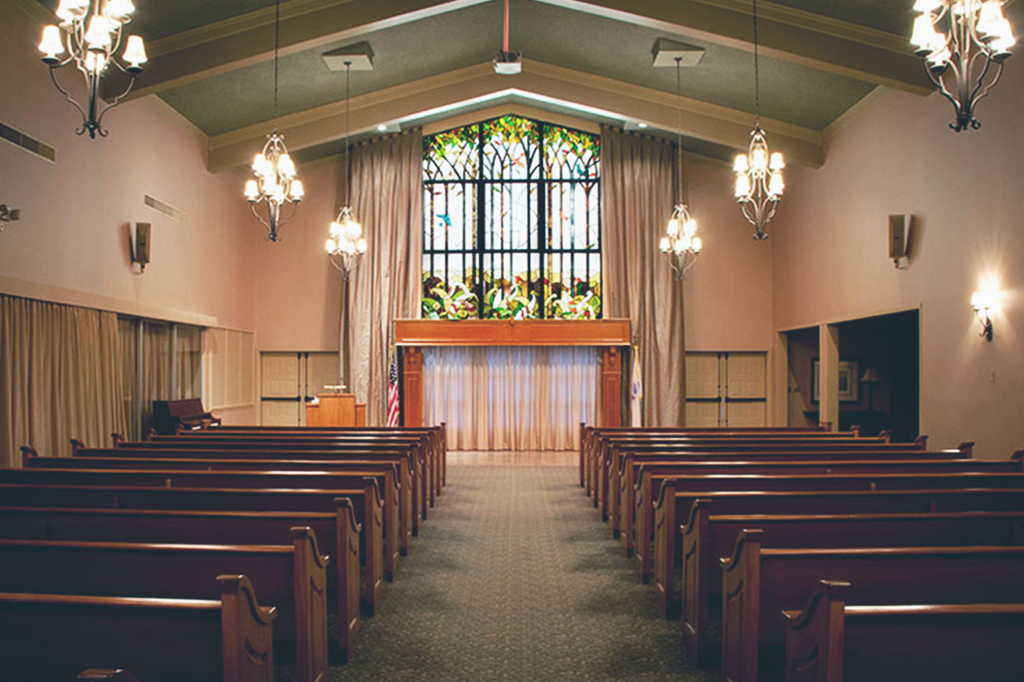 testimonial-1
"Jessica [Harston, Mortuary Manager] provided fantastic service from day one, she did everything we asked and more. VERY professional and her staff went above and beyond."
testimonial-2
"Our Mom pre-purchased her services, so when we came in the day after her passing, Bob [Russo, Funeral Director] was there with the paperwork from ten years ago. Bob Russo--wonderfully tuned in to the clients' needs."
testimonial-3
"Guillermo Martinez was very responsive, accommodating and attentive."
testimonial-4
"Doug Rees [Family Service Counselor] helped guide us through the pre-need process. We had many meetings with him to decide on cemetery grave location, casket choice, etc. He was always very patient and considerate of our desires. I am very thankful that we had our discussions well before my wife passed."
testimonial-5
"Overall, I was very, very pleased with the comfort, kindness, direction, and patience extended to me and my sons during this difficult period in our lives. After each meeting with your staff, I/we would feel a bit more confident with what needed to be next done.
The entire process culminated with a very memorable memorial service."
testimonial-6
"Christina Smith [Family Service Counselor] and Ariana Madruga [Funeral Arranger], both were empathetic and moved quickly and appropriately to take care of our needs.
We felt that the team actually cared about us and our well-being."
– Melvin Douglas Windley Jr.
testimonial-7
"Jessica (Harston) was fantastic, timely, quick response to questions, very thoughtful."
testimonial-8
"Everything was perfect. We were not ready for this but all the staff explained everything step by step well. Everyone was so friendly, we felt welcomed. Everything was so beautiful, we appreciate everything East Lawn did for us."
– Ma Del Rosario Diaz-Baez
testimonial-9
"From the time they came to our home to the last visit we had at the home, it was so welcoming. Understanding – compassion – patience – ready to alleviate the suffering (Mike Gillispie, Funeral Arranger)"
testimonial-10
"My brother had everything pre-arranged, but it's difficult dealing with the details long distance. You all made it comfortable and easy. (Dione Longoria, Arranger)"
testimonial-11
"Jessica [Thrash, Funeral Director] represented this establishment with expertise in the highest quality overall. I could not have asked for better service at this difficult time. I tear up when I think how she navigated some difficult moments with my family."
testimonial-11
"I felt comfortable with the whole process. They were quick and efficient without being cold or indifferent. The staff was very accommodating. [Crystal Langer, Funeral Director]"