Sharon Mozelle Fields
Mar 31, 1934 - Jun 17, 2020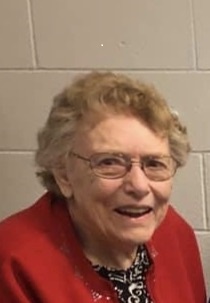 East Lawn Elk Grove Memorial Park
9189 East Stockton Blvd.
Elk Grove , CA, 95624
Obituary
Sharon Mozelle Fields
On the morning of June 18th, 2020 Sharon peacefully passed away at West Valley Medical in Caldwell, Idaho due to natural causes. Sharon was visited and comforted by family members and the Sisters and Brothers from the Church of Jesus Christ of Latter Day Saints.
Sharon Fields was born in the town of Boone, Iowa on March 31st, 1934. She was 1 out of five sisters. Shirley, Jane, Paula and Beverly who all survive her.
Throughout her younger years Sharon was involved with the American Red Cross, The Elks Auxiliary and several other groups that all traveled and met for luncheon and dinners.
Sharon and her past husband Loren Fields took many cruises with friends and family and also loved to square and round dance and enjoyed camping.
Sharon was a member of the Church of Jesus Christ of Latter Day Saints where she attended Sacrament meeting and volunteered at the LDS Temple.
Sharon spent her last 2 ½ years with her Sister Shirley and Niece Carrie in the state of Idaho.
She loved being outside and watching as all the farm tractors and trucks plowed the lands.
Sharon has sadly left our lives to rejoin the love of her life and her Heavenly Father.
She was loved and will be missed by her family and friends and all of those who knew her as a strong, loving and independent woman who was so full of life and "spirited" energy. The definition of, "spirited" means, "someone who is courageous, energetic, has vigor and is determined". She possessed all of these qualities, and they helped her to make her mark on the world and those who loved her. Though her physical body may be gone, her spirit will live on in those who were graced with knowing her, and those who loved her. She lived life on her terms, and the way in which she did so should be something that we all strive for. Though we feel the profound sadness of her loss, we also have fond memories and feel the joy of having known her, and the lasting impact she had on each of us. She would not want us to grieve, but instead remember her with fondness and the desire to live our lives to the fullest, as she did.
Sharon is also survived by her daughter, Sharon Joyce Chism of Copperas Cove, TX, son-in-law Stanley Chism of Copperas Cove, TX, Granddaughters Dawn McCumber of Conroe, TX, Debreah Chism of Copperas Cove, TX, Great-grandson Kristopher Chism of Coppers Cove, TX, and great-great granddaughter Kennedy Chism of Conroe, TX.
Funeral Services will be on July 28th, 2020 @ 11:00am at the following location:
East Lawn Elk Grove Memorial Park
9189 E. Stockton Blvd.
Elk Grove, CA. 95624
Sharon loved her roses, those that wish to send flowers, may send them to East Lawn Elk Grove Memorial Park.