Samuela Kiniviliame Naqelevuki
Jul 28, 1991 - May 20, 2020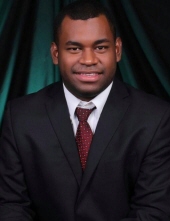 Obituary
Samuela Kiniviliame
Naqelevuki, suddenly passed from this life into eternal life on May 20, 2020.
Samuela was born on July 28, 1991 in Levuka, Fiji Islands, to Peni and
Mereani Naqelevuki. His
siblings are Maleli,
Vilimaina and Eleni Naqelevuki.
Samuela is survived by his wife Senimili
Vakawale Naqelevuki, his son, Samuela Sireli Laitia Tamata
Naqelevuki and his daughter, Katalaini Dyer Naqelevuki.
He attended Marist Brothers High School from 2005-2008. He
graduated from Queen Victoria School in 2010 and studied at the University of the South Pacific before migrating with his family to
Sacramento, California on December, 2014.
Samuela was a wonderful husband and a great father to both his children. Samuela was a hardworking and family-oriented man. He was known for his great personality and humorous laughter. Samuela will be sorely missed by his families, friends, and colleagues. Homecoming service for Samuela will be held on Friday May 29, 2020 at the East Lawn Mortuary & Sierra Hills Memorial Park – 5757 Greenback Ln, Sacramento, CA 95841. The viewing will be from 12:00 pm to 12:45 pm followed by the church service from 12:45 pm to 2:20 pm. Burial will follow immediately after church service.