Ruth Virginia Berry
Mar 17, 1925 - Jul 30, 2022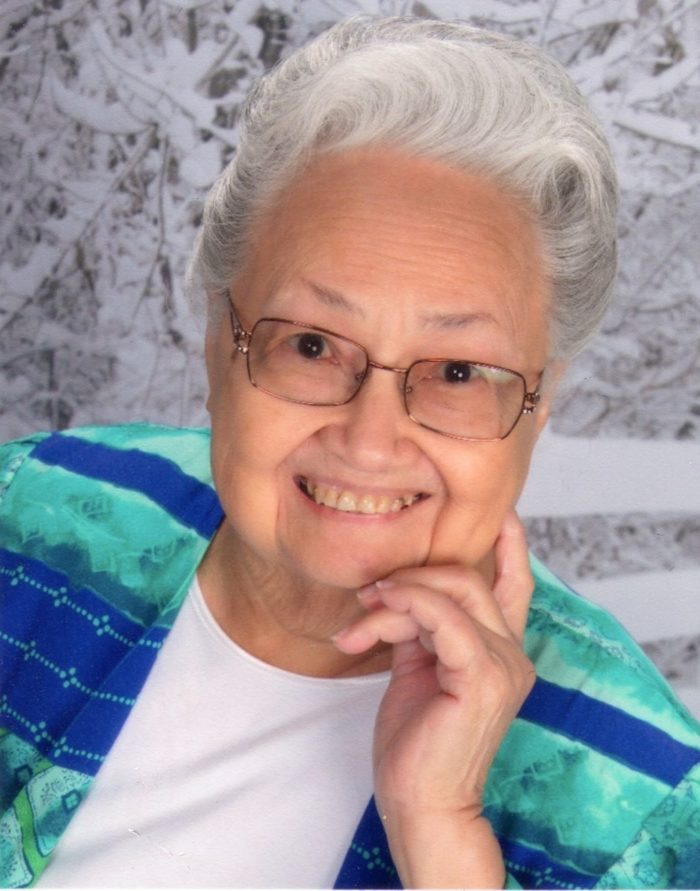 Sylvan Cemetery
7401 Auburn Boulevard
Citrus Heights, CA, 95610
Obituary
RUTH VIRGINIA BERRY, aged ninety-seven, family matriarch, beloved mother, grandmother, great grandmother, sister, aunt, and friend, passed away peacefully July 30, 2022, at home in Fair Oaks, CA, after a 10-year struggle with vascular dementia.
Ruth was born to parents Marcelina Velasco-Villanueva and George William Funk in Manila, Philippine Islands, March 17, 1925, one of eight children. She loved that her birthday fell on St. Patrick's Day because green was her favorite color and because it was a semi-holiday so she could celebrate all month long.
Her mother and siblings survived 3 years of war and were repatriated to the United States in September 1945. They settled in Marin City, CA.
From 1946-1947, Ruth attended and graduated from MacMaster-Paine Business College. In March 1947, she was hired as a clerk for the Army, Corps of Engineers, in Sausalito, CA. She married Jose Lopez in 1949 who passed away shortly thereafter in a tragic accident leaving Ruth to care for their newborn son, Jose now Joe, born Jan 1950, on her own with family support. In 1951, she went to work for the Navy as a Fiscal Accounting Clerk for a year and when that workload transferred to Denver, CO, she applied for a position at Hamilton AFB where she worked for a year. In 1953, she got a job working as a Clerk-Typist at Fort Mason, CA for the next 4 years.
In 1956, she met and married Samuel Berry. They had four girls in the next four years, Nancy, Carla, Joni, and Theresa. With Joe in tow, they moved to Sacramento, CA in January 1962 where they raised their 5 children. Ruth applied for a stenographer position at McClellan AFB and worked there from 1965 until she retired in 1991. Ruth was well loved by her coworkers and supervisors. She was generous with her time and helped everybody! To this day, her coworkers gather together at various restaurants to celebrate each other's birthdays and other special holidays.
When Ruth was fifteen years old prior to the war, she and her family attended gospel meetings held by missionaries in Manila. They made an impression on her. She attended similar meetings when she arrived in the States with the Dawson family in her early days in San Francisco and continued to do so until she was physically unable. She often expressed her love for the Lord and her thankfulness for His sacrifice. So many of her nurses and care staff commented on her kind heart and sweet disposition that stemmed from her deep faith.
Ruth had a beautiful operatic soprano voice. When she would sing, she could shake the windows when hitting the upper registers. She often sang for weddings, funerals, gospel meetings, and other social occasions. Ruth was even asked to sing on the SS Monterey as the ship carried her and her family from the Philippine Islands to the United States.
Ruth loved to dance in her younger years, sing, read, sew, crochet, and take pictures. She carried a camera with her everywhere she went! She was an excellent cook and could make magical meals from leftovers. She came from a big, loving, supportive family and created one of her own. Nothing made her happier than being surrounded by her big, noisy, loving family.
Ruth was predeceased by her husbands, Jose Wakely Lopez, and Samuel Richard Berry, and her daughter, Carla Jean Berry. She is survived by her children, Dr. Joseph Berry, DC (Marcia), Nancy Duarte (Richard), Joni Sleeper (Scott), Theresa Sewell (James), and many grandchildren and great grandchildren with one great, great on the way– Ben Berry (Christine), Jason Berry (Shelley), Joe Berry (Teresa), Travis Berry (Halley), Jenna Leonetti, Brad Leonetti, Stephen Sleeper, Kristi Sleeper, Jordan Jones (Bobby and baby Jones), Anthony Berry (Mel), Gavin Berry, Jonathan Duarte (Michelle), and David Duarte (Krista), Miles Duarte.
Services will be held at East Lawn Mortuary and Sierra Hills Memorial, 5757 Greenback Lane, Sacramento, CA 95841 as follows:
Viewing: Wednesday, August 17th, 4PM-8PM, Thursday, August 18th, 10AM-11AM
Service: Thursday, August 18, 11AM-12PM, with a reception to follow in the reception hall and behind the chapel
Livestream Link: Service will be live-streamed starting 10 minutes before the service. Please contact the family or East Lawn Mortuary for the link.
Graveside services will be held at Sylvan Cemetery, 7401 Auburn Blvd, Citrus Heights, CA 95610,
Friday, August 19, 10AM at Sylvan Cemetery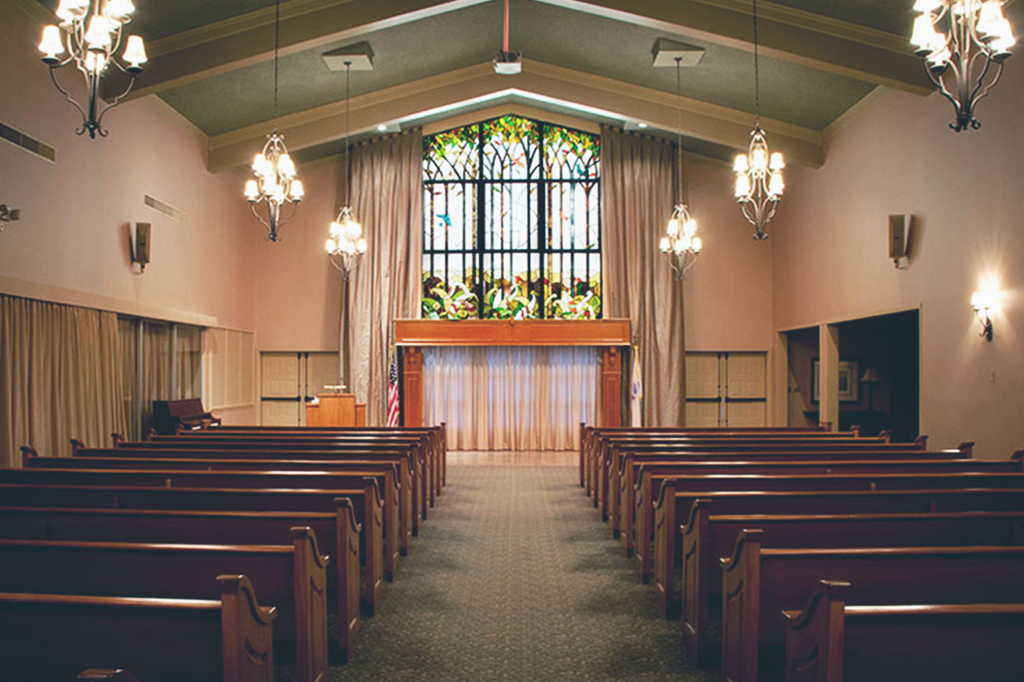 testimonial-1
"Jessica [Harston, Mortuary Manager] provided fantastic service from day one, she did everything we asked and more. VERY professional and her staff went above and beyond."
testimonial-2
"Our Mom pre-purchased her services, so when we came in the day after her passing, Bob [Russo, Funeral Director] was there with the paperwork from ten years ago. Bob Russo--wonderfully tuned in to the clients' needs."
testimonial-3
"Guillermo Martinez was very responsive, accommodating and attentive."
testimonial-4
"Doug Rees [Family Service Counselor] helped guide us through the pre-need process. We had many meetings with him to decide on cemetery grave location, casket choice, etc. He was always very patient and considerate of our desires. I am very thankful that we had our discussions well before my wife passed."
testimonial-5
"Overall, I was very, very pleased with the comfort, kindness, direction, and patience extended to me and my sons during this difficult period in our lives. After each meeting with your staff, I/we would feel a bit more confident with what needed to be next done.
The entire process culminated with a very memorable memorial service."
testimonial-6
"Christina Smith [Family Service Counselor] and Ariana Madruga [Funeral Arranger], both were empathetic and moved quickly and appropriately to take care of our needs.
We felt that the team actually cared about us and our well-being."
– Melvin Douglas Windley Jr.
testimonial-7
"Jessica (Harston) was fantastic, timely, quick response to questions, very thoughtful."
testimonial-8
"Everything was perfect. We were not ready for this but all the staff explained everything step by step well. Everyone was so friendly, we felt welcomed. Everything was so beautiful, we appreciate everything East Lawn did for us."
– Ma Del Rosario Diaz-Baez
testimonial-9
"From the time they came to our home to the last visit we had at the home, it was so welcoming. Understanding – compassion – patience – ready to alleviate the suffering (Mike Gillispie, Funeral Arranger)"
testimonial-10
"My brother had everything pre-arranged, but it's difficult dealing with the details long distance. You all made it comfortable and easy. (Dione Longoria, Arranger)"
testimonial-11
"Jessica [Thrash, Funeral Director] represented this establishment with expertise in the highest quality overall. I could not have asked for better service at this difficult time. I tear up when I think how she navigated some difficult moments with my family."
testimonial-11
"I felt comfortable with the whole process. They were quick and efficient without being cold or indifferent. The staff was very accommodating. [Crystal Langer, Funeral Director]"