Ruth DeLoris Lehane
Nov 1, 1932 - Nov 12, 2021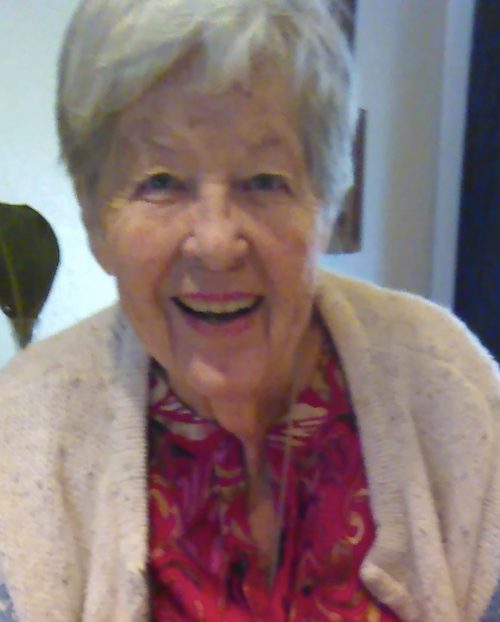 East Lawn Sierra Hills Memorial Park
5757 Greenback Lane
Sacramento, CA, 95841
Obituary
Ruth DeLoris Lehane passed away peacefully at age 89 on November 12, 2021. DeLoris, as she preferred to be called, was born in Magazine Arkansas. At age 3, her parents moved the family to San Francisco where she attended Polytechnic High School and met future husband, John.
When DeLoris' 5 children were young, the phrase "stay-at-home-mom" didn't exist. But even by the standards of the era, DeLoris was an exceptional mom. She had an open-door policy that made her homes in South San Francisco and San Bruno the gathering spot for all her children and their friends. She was more than happy to be the central figure in the lives of her children, but also enjoyed her own social life which included vacations to London, Paris, Brussels, fishing trips to Mexico and a cruise to Alaska. She was a "faithful" San Francisco 49er football season ticket holder and the President of their Booster Club cheering on her team during their Super Bowl victories.
When her youngest children were older DeLoris became the calm reassuring voice, as the customer service manager, of a family-owned insurance agency for nearly 20 years before retiring to Sacramento in 2003 to live with her mother, Mildred.
DeLoris is survived by her daughters Teresa, Sharon, Jeanette and Patricia. She was predeceased by her son, Tim and her grandson Chris. Her family asks that in lieu of flowers, donations be made to Stanford Settlement Neighborhood Center (450 W El Camino Ave, Sacramento, CA 95833) where she enjoyed the company of other local seniors or Friends for Survival (P. O. Box 214463, Sacramento, CA 95821) in her grandson Chris' memory.