Rosemarie Amian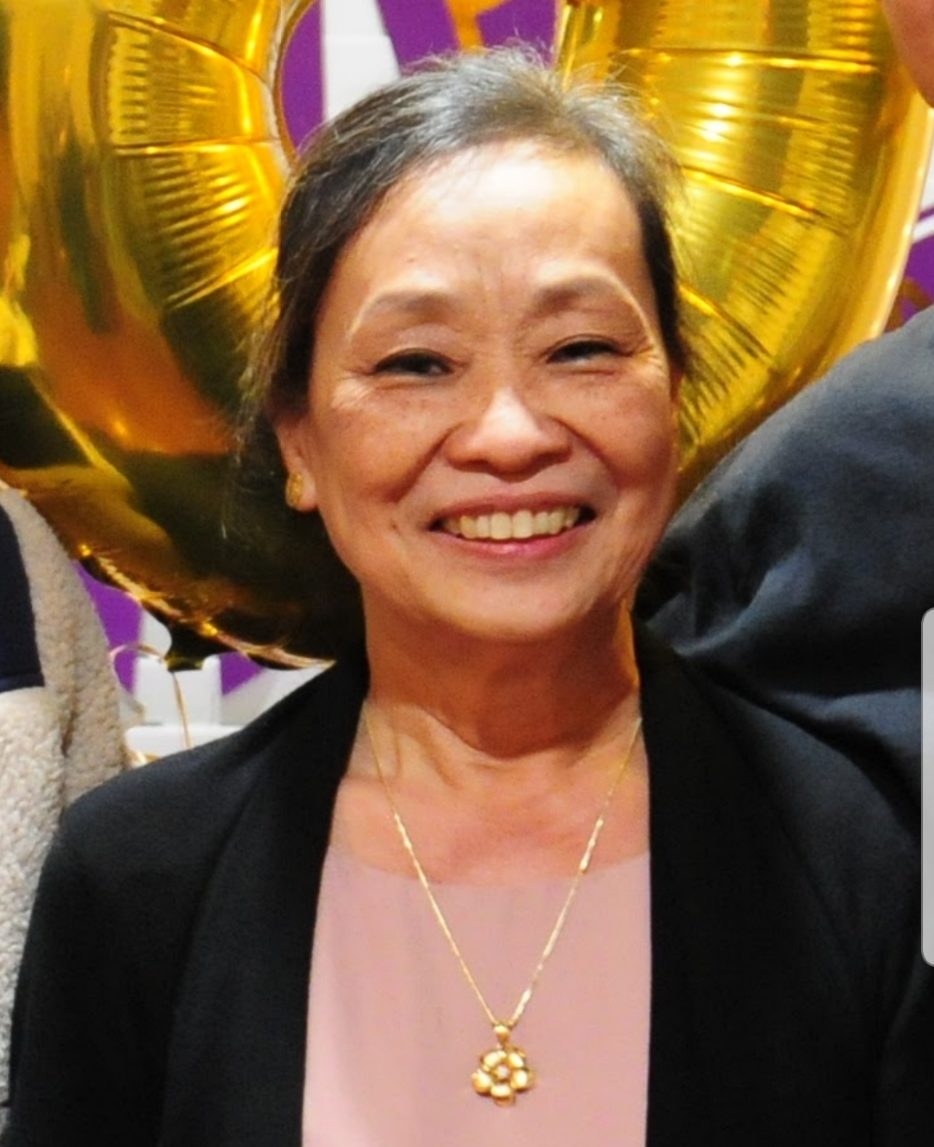 Obituary
Rosemarie Ballesteros Amian passed away at the age of 62 on August 20, 2020. She was
born on February 28, 1958 in the Philippines and is the youngest of four children. She
immigrated from the Philippines to Hawaii during her teenage years and graduated from Pearl
City High School in 1977. While in Hawaii, she married Romeo Amian Jr. on April 22, 1978. In
1979, they moved to San Jose, California where they raised three children together. In 2003, she
relocated with her family to Sacramento, California, where she worked as a Certified Nurse
Assistant for 16 years. There she maintained great relationships with everyone she worked with
and loved her job.
Rosemarie was a compassionate and selfless soul who had an infectious smile. She was a
phenomenal wife, mother, daughter, and grandmother. She lit up any room she entered, had a
loving personality, and opened her heart and arms to everyone she met. She did everything for
those she loved and helped them as much as she could. She loved spending time with her family,
going on vacations, shopping, and attending every one of her grandchildren's events.
She was preceded in death by her father, Jose and older brother, Johnny. She will be
remembered and truly missed by her husband, Romeo Jr.; her mother, Rosario; her older
brothers, Joe and George; her three children and their significant others, Rommel and Vanessa,
Romeo and Pia, and Judy and Chris; her six grandchildren, Fanessalyn, Jaren, Jurel, Benjamin,
Vincent, and Rylin; and her extended family.
There will be a viewing on September 9, 2020 at 9am and she will be laid to rest on
September 10, 2020 at 10am at East Lawn Memorial Park in Elk Grove, CA. This is a private
memorial service for family and friends.
https://www.tributeslides.com/tributes/show/SDNFL9JD76P2D24F