Ronald "Moose" Allen Coffman
Mar 14, 1948 - Jun 19, 2021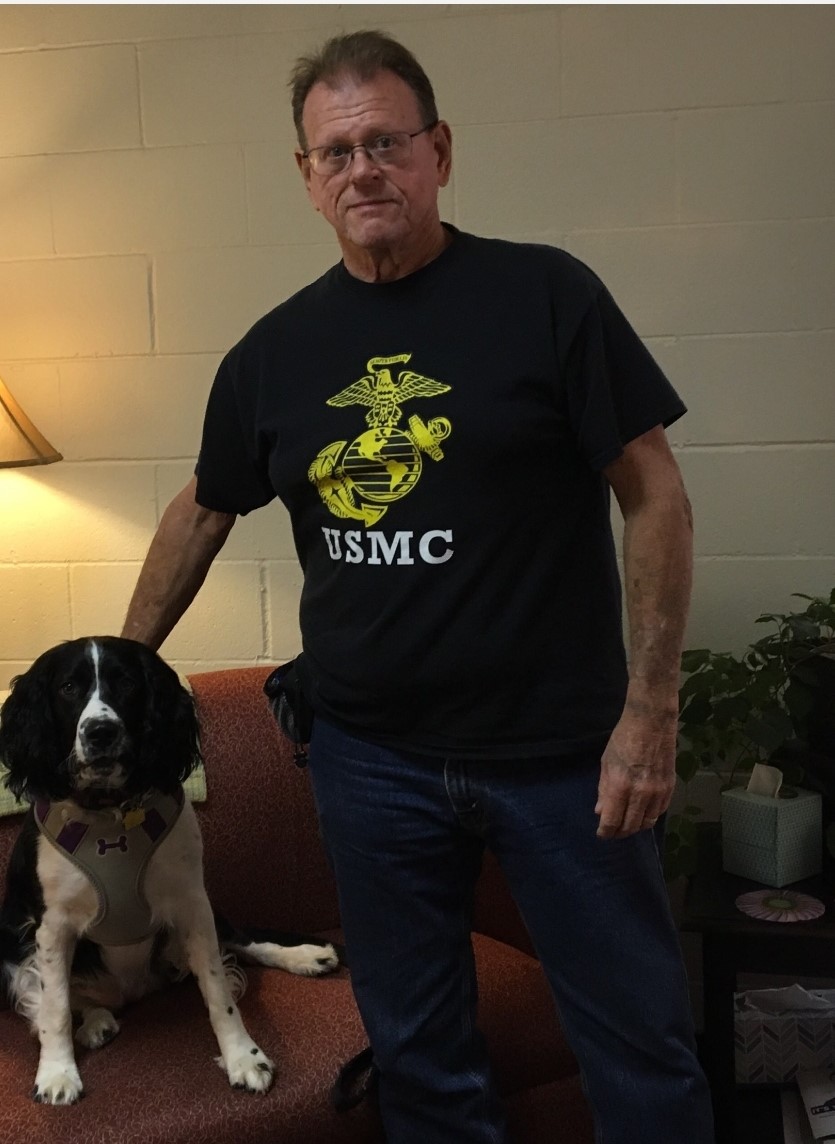 East Lawn Elk Grove
9189 East Stockton Blvd.
Elk Grove, ,
Obituary
Ronald Allen Coffman passed away suddenly and peacefully on Saturday June 19, 2021 at approximately 9am.
Ronn was born March 14, 1948 in Oklahoma City to Clemo and Edna Coffman. Ronn is survived by his wife Debbie McCoy-Coffman, His son and daughter in law Lance and Laurie Coffman, his daughter and son in law Jearron and Dave Ferris, and step daughter Christina McCoy his (7) grandkids Garrett Coffman, Izeck Coffman, Nathaniel Coffman, Nicholas Coffman, Noelle Coffman, David Ferris, Devin Ferris his (4) great grandkids Haydenn Coffman, Izeck Coffman, Hope Coffman and Harper Coffman. Ronn is also survived by his sister Brenda Artopoeus and her 2 sons, Carl and Eric. Last but not least Ronn was survived by his service dog and best buddy Lovey and cat pal Meow- Meow Kit Cat.
Ronn was a devoted husband, father, grandpa, friend and Marine. If you knew Ronn you would know how much he loved his family and how much he loved his wife Debbie. He had such a special love for his grandkids also known as 1,2,3,4,5,6,7,8,9,10, and 11. In fact just several days before he passed away he was attempting to make a video for his grandkids.
Ronn loved his BBQ, like he really really loved his BBQ! You never messed with Ronn when he had something on the grill, because it was serious business. He was always teasing those closest to him by sending pictures of whatever he was grilling that particular day.
Ronn was a staple in Elk Grove known and loved by so many in the community. He worked at the local Bel Air Market for well over 20 years and literally coached hundreds of kids in youth football and baseball. To this day he is still recognized as Coach Coffman by so many. In recent years Ronn and Debbie moved to Plumas Lake where they both retired. Ronn and Lovey quickly became known and loved by their new community. You would find them on their morning walks talking to all of their new friends.
Ronn proudly served the United States Marine Core. He was active duty and served 2 tours in Viet Nam. He was so proud to be a Marine and to have the chance to serve his country.
A few things you may not know about Ronn………….
He served two tours in Viet Nam and received two Purple Hearts.
He was a Medal of Honor candidate but he refused to go through the process because it was taking to long.
He gave up promotion after promotion just so he could coach us kids and others in football and baseball.
He was drafted by the Philadelphia Phillies but didn't sign because Lance was born and he wanted to be around family. He was offered a Free Agent deal with the Sand Diego Padres the next year but turned it down for the same reasons.
In lieu of flowers please send donations to:
https://support.woundedwarriorproject.org/ or https://t2t.org/
Almighty Father, whose command is over all and whose love never fails, make me aware of Thy presence and obedient to Thy will. Keep me true to my best self, guarding me against dishonesty in purpose and deed and helping me to live so that I can face my fellow Marines, my loved ones and Thee without shame or fear.