Ronald Dale Franklin
Oct 25, 1952 - Sep 16, 2022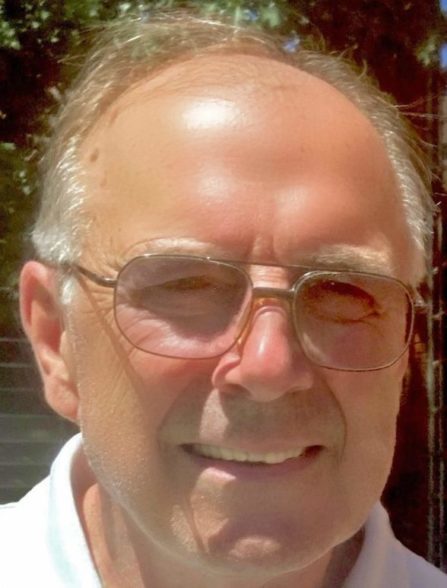 East Lawn Memorial Park & Mortuary
4300 Folsom Blvd.
Sacramento, CA, 95819
Obituary
Ronald ("Big Ron") Dale Franklin, 69, passed into the loving arms of his Lord and Savior on September 16, 2022, in Roseville, California, after a short illness. His Celebration of Life service will be held on Sunday, October 2, 2022, at Arcade Church, 3927 Marconi Avenue, Sacramento, California, at 1 PM.

Ron was born on October 25, 1952, in Sacramento, California, to Eleanor and Gerald Franklin. He graduated from Rio Americano High School in 1970. Ron was recruited to play basketball at Boise State University on a full ride scholarship. After three years, he switched sports as a spring walk-on with the Bronco's football team, going on to start as a defensive tackle his final two years of college. As a teammate recounted, "Ron added a physicality the team did not have, helping them win a Big Sky Championship." He was drafted by the St. Louis Cardinals and graduated from Boise State with a B.S. in Physical Education in 1975.

While in college, Ron met Terri Lucas from Payette, Idaho, on October 31, 1973. The two married August 4, 1974 in Fruitland, Idaho. In 1976, Ron and Terri moved from Payette, Idaho, back to Sacramento, California, where Ron joined his uncle's painting business. Ron went on to raise 4 children in Sacramento and continued to work in the construction trades for over 47 years throughout Northern California. Ron was the sole proprietor of Ron Franklin Painting and Decorating for 30 years. He enjoyed having his 3 sons work with him during their school years.

Ron was very passionate about his work and strove for excellence in all he did. His customers were not just clients, they were friends, many of whom he completed multiple projects for throughout the years. Ron was widely known for his generosity, extensively donating his work to churches, neighbors, friends, and family throughout the years.

Ron was a member of Arcade Baptist Church for 39 years. He enjoyed his Sunday School Group, Bible study groups, cycling team and mission projects, particularly a construction trip to Haiti. He was active in church life over the decades participating in the Christmas Experience, Church League basketball and softball, and working with the widowed elderly.

Ron was particularly proud of his family. He is survived by his wife of 48 years, Terri, four children, Lucas (wife Yuliya), Kurtis (wife Jessica), Loren, and Avalon (husband Karl), and grandchildren Makenzie (10), Troy (9), Madisyn (8), Stephanie (7), Maksyn (6), Elsie (5), Jackson (4), Maveryck (4), Christmas (3), Mattis (2), Irene (2), and Heath (2 weeks).

In lieu of flowers, donations can be made to Grace To You ministry by calling (800) 554-7223 or to the Boise State University sport enhancement funds at baasports.maxgiving.com (donors may select Football or Men's Basketball).