Robert Williams
Aug 7, 1928 - Dec 17, 2020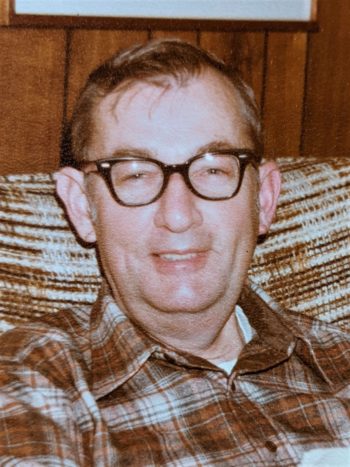 East Lawn Memorial Park
4300 Folsom Blvd.
Sacramento, CA, 95819
Obituary
Robert Williams passed away peacefully on Thursday December 17th, 2020 in Sacramento, California. Bob, as he was known to everyone, was a loving and generous husband, father, grandfather, brother-in-law and a proud veteran of the United States Navy. Bob was a Sacramento native and lifelong resident.
Born August 7, 1928 to Frank and Wilma Williams. Bob is predeceased by his beloved wife of 65 years, Carol Williams. He is survived by his sons David and John; grandchildren Marilyn, Matthew, Paul, Nicholas and Kenneth; great-grandson Andrés; daughters-in-law Audrey and Martina; brother-in-law Ashley Harkness, his wife Kathy, nieces Janet Harkness, Cynthia Harkness and Daniel Harkness; and his sister-in-law Sara Topcu and her husband Ali. He is fondly remembered for embracing the new family brought to him through marriage.
Bob attended local schools, graduating from Sacramento High School and Sacramento State University. He joined the Navy, serving as a corpsman at the Oak Knoll Naval Hospital in Oakland. Later, while working days, he attended night classes at McGeorge School of Law, where he received his juris doctorate. He was a member of the California State Bar Association and the Sacramento County Bar Association.
He joined the California Department of Transportation where he worked for 36 years, most of those as Deputy Legislative Secretary for four consecutive California Governors: Brown Sr., Reagan, Brown Jr. and Deukmejian. Upon his retirement from state government, Bob's dedication to public service was recognized by the Los Angeles Times, calling him "A Model Public Servant," and by then State Controller (and future Governor) Gray Davis, who wrote "your desire to serve the people is a standard for all of us to uphold." Bob later served as a member of the Commission of Uniform State Laws and as an attorney at the law firm of Nielsen, Merksamer, Hodgson, Parrinello, and Mueller.
He was active in many community and professional activities: River Park Little League, Cub Scouts and Boy Scouts Troop One, served as President of the McGeorge School of Law Alumni Association, a member of the Select Committee of Advisors for the Pacific Law Journal, and Secretary of the Sierra Oaks Neighborhood Association.
He was an avid cyclist and active participant in local cycling clubs and events. When not on his bike, he was often supporting other riders at refreshment stations. In retirement, he enjoyed travel across the country and in Europe, notably to Sweden to connect with his mother's family. A particularly fond memory was his warm reception in the northern Swedish city of Haparanda, where his mother was born.
Due to COVID-19, the burial will be private, and the memorial service will be held virtually on Saturday, January 9, 2021, at 10:00 AM. To attend the virtual memorial service, please refer to Robert's obituary page on the East Lawn website and join the livestream at the scheduled time. You may also join using this link: https://vimeo.com/event/43006