Robert Douglas Buffington II
May 29, 1946 - Aug 9, 2021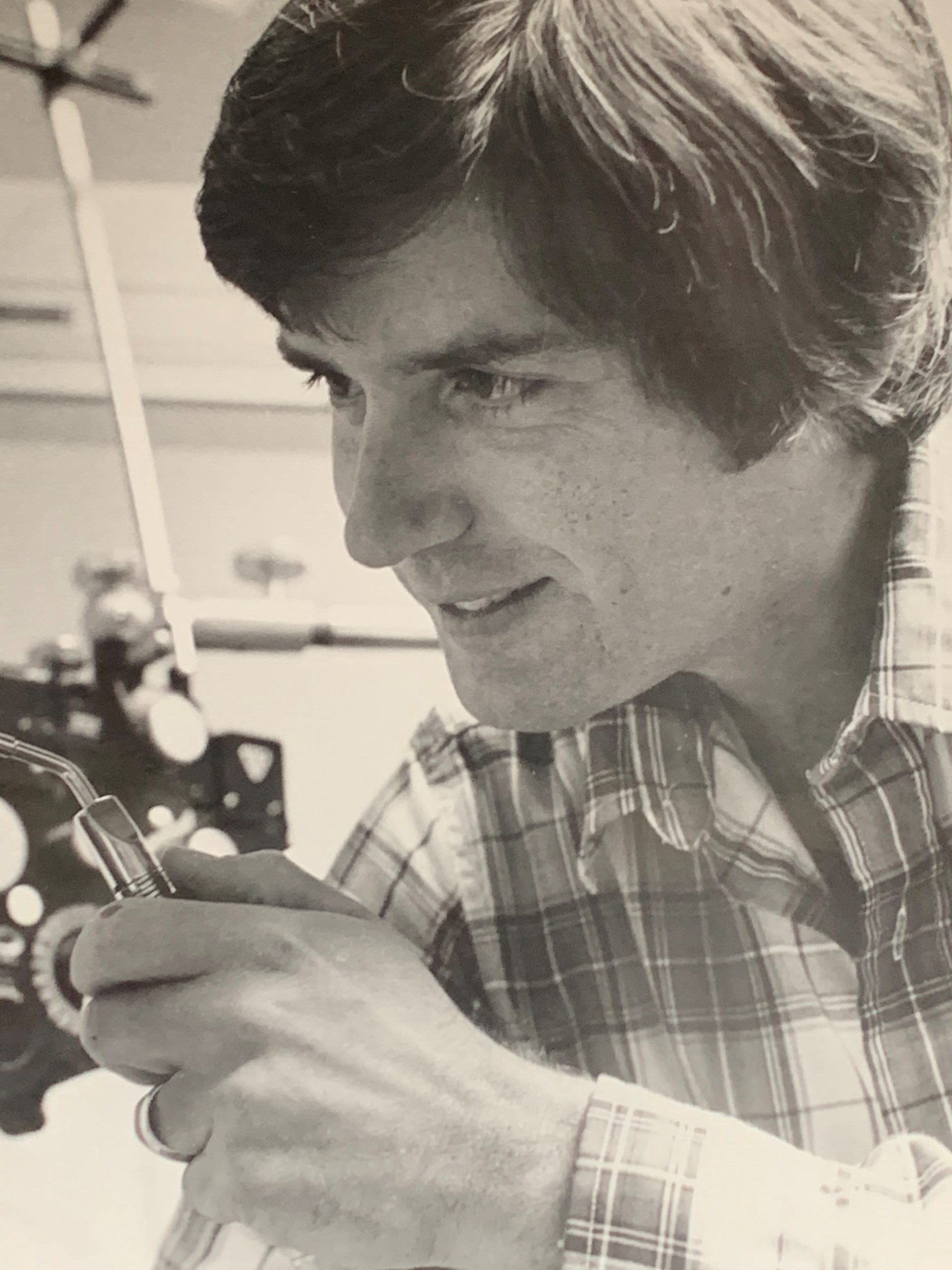 East Lawn Sierra Hills Memorial Park
5757 Greenback Lane
Sacramento, CA, 95841
Obituary
In memory of Dr. Robert Buffington
Born 29 May 1946; died 9 Aug 2021
Bob Buffington was a native Californian whose ancestry is traced to pre-Gold Rush California. Born in Berkeley, he was raised by Doug and Maxine Buffington in Lafayette, CA. Bob attended Acalanes High School, and was an Eagle Scout with Troop 204. After completing classes at Diablo Valley Community College, Bob transferred to UC Davis, where he not only completed his degree in Biology, but met Miss Martha Heckman.
Bob and Martha were married in 1968, and Martha gave birth to Robert Randall Buffington. After a brief consideration of dental school (from his accounting, the sound of the drill was disturbing), the family moved to Forest Grove, OR, where Bob was enrolled at Pacific University where he earned a degree in Optometry. Upon graduation in 1971, Bob resettled the family in Sacramento, where he began practicing Optometry.
It should be pointed out that Bob's guidance counselor in high school, after having considered his grades and standardized test scores, suggested a career in construction. As with many men of his age, Bob appeared to blossom at university. And while his high school academic record was far from stellar, his college scores, including graduate school, were stunning. In fact, he graduated second in his class from Pacific.
Bob was an unsettled spirit with an all-consuming passion for optometry and methods to make optometry more effective. By 1973, he was in his own private practice on Florin Rd, and he and Martha had a second son, Matthew Louis Buffington. It was over the next 10 years that Bob's focus on orthokeratology established his distinction from standard optometry. This method used rigid gas permeable lenses (RGPs for short) to reshape the patient's cornea, much like how braces work on teeth. This meant the patient could wear the lenses for periods of time, then remove them, and see perfectly well. Using this technique, he helped thousands of people improve their vision, and as a result, keep their employment. Not perfectly satisfied with the technique, Bob pushed the boundaries further by installing a modification lab in his office where contact lenses could be shaped while the patient waited; later he patented the technique and equipment used for this process (US Patent 4798460). Bob enjoyed the challenge of optometry, and helping people see better. He often worked weekends to see out of town patients, patients that came from 45 states in the US, and 8 countries outside the US. As a result of his hard work, it is estimated he completed some 76,000 exams from 1971 until his retirement in 2007.
Bob Buffington's commitment to his patients was matched by his love for his family and his staff. Staff members stayed with him for decades in some cases, and became part of an extended family and network of caring individuals.
Bob and Martha loved to travel the world and experience other cultures and art forms. This love of travel took him and Martha to six continents between 1976 and 2009. They both felt that you can only really appreciate where you live by seeing the world and getting perspective. Bob and Martha were gourmets as well, frequently dining out in Sacramento whenever they could. Additionally, Bob was an outdoorsman, with a love of camping, exploring, and shooting in the Sierra Nevada mountains. In the mid 1980's Bob and Martha bought the first of two homes at Lake Almanor (Plumas Co) where many weekends were spent until 2010. An avid water skier, Bob enjoyed being on the lake with his sons and their friends as much as possible.
Bob's life was also full of challenges, which he met head on. In 1989, his older son Randy suffered congestive heart failure. Nearing death, Randy was placed on a list for a heart transplant, which was accomplished 6 Oct 1989. Needless to say, this fundamentally altered the course of the family and its values. Diets changed and so did exercise. Bob could be seen every day riding his stationary bike to remain fit and trim; in fact, he wore out three such bikes from 1989 to 1995. During a trip in to Maui in 1987, Bob suffered a disastrous fall from a quarter-horse at full gallop. The resulting back injury would plague him for the rest of his life, becoming very acute over the last 10 years. The year 2009 was a particularly dark chapter in Bob's life; in June of that year, Martha passed away at the age of 63; Randy followed her two months later at the age of 43. Despite these losses, and the increasing pain from his spinal injury, Bob persevered in a heroic fashion. Limited mobility changed his life, but he was still able to travel to see his son Matt in Washington DC on a regular basis, as well as some limited travel elsewhere.
Bob is survived by his sister Jan Morrison, his son Matthew Buffington, daughter-in-law Lourdes Chamorro, and grandchildren Theodore Buffington, Nicole Buffington, Riley Buffington, Stryker Buffington and Petra Lacayo-Chamorro. Bob was a centerpiece in all their lives and will be greatly missed.
Bob lived by certain codes established by scientists and authors he admired. Two quotes rise to the top of this list:' Face reality, and proceed on principle' stated by Louis Pasteur was oft quoted, as well as "A man that can count five friends on one hand, that will stick with them through thick and thin, is, my son, a lucky man" by Rudyard Kipling. I can say without reservation that Bob Buffington did indeed proceed on principle in every aspect of his amazing life, and I can also say he'd need more than one hand to count all the people in his life that would fit Kipling's definition of a friend.