Robert Charles Tantillo
Sep 24, 1963 - May 30, 2021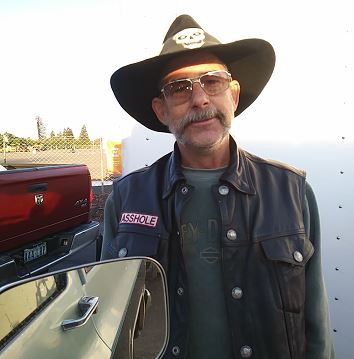 East Lawn Sierra Hills Memorial Park
5757 Greenback Lane
Sacramento, CA, 95841
Obituary
September 24, 1963 – May 30, 2021
Former Resident of San Jose, Ca.
Robert (Bobby) Charles Tantillo, 57-year-old, passed away on May 30, 2021 in Sacramento CA.
He is survived by his father James Tantillo & stepmother Mary Tantillo, brothers Tom Tantillo, Bill Tantillo and sister Patti Tantillo, and common law wife Jessy.
Predeceased by Mother Dee Mullens, oldest brother Mike Tantillo. And his only son Trevor Tantillo.
Bobby was born September 24, 1963, in Long Island, NY and became the youngest, loudest, and most fun loving of five kids.
In 1967 the family moved to San Jose, CA where his love for all things fast, furry and feathered developed.
You could find Bobby making Evil Knievel type ramps on Los Rios Drive and crashing his Big Wheel or bike multiple times till he flew through the air and landed in perfect form.
After graduating from Branham High School Bobby followed his big brother Mike to Sacramento as they worked side by side on Harley Davidson Motorcycles. His Harley Davidson Motorcycles friends and clients could come from all walks of life. Bobby would treat them all the same with a big loud hello, laugh & bear hug.
Bobby had the most loyal friends that would stop by his home garage shop to quickly change a motorcycle tire in record speed and tell hilarious stories.
Bobby never met an animal he did not like. He loved having his pet animals that were big, small, four legs, two legs, some with feathers that could fly and some that could not fly. The three big very fat pet turkeys whose names were Breakfast, Lunch and Dinner. They were always a great topic of family conversation.
Bobby will be missed by his family and friends.
Funeral service will be held on Sat. June 12, 2021, 1:00 PM at East Lawn Cemetery 5757 Greenback Lane, Sacramento, CA. 95841.
Live Life, Ride Fast! RIP!
Here is Bob's digital guestbook.
Please feel free to share this link with family and friends so that they can contribute and add their memories and photos of Bob.
The link is: https://www.commemo.co/contribute/f8f47e.