Phillip Eugene Walter
Jul 21, 1951 - Aug 30, 2021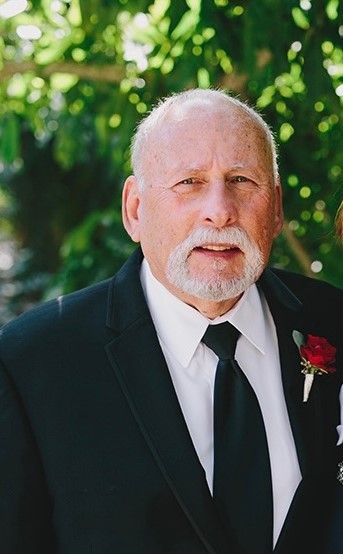 East Lawn Elk Grove Memorial Park
9189 East Stockton Blvd.
Elk Grove , CA, 95624
Obituary
After a brave battle with cancer, Phil passed away peacefully at his home in Elk Grove, California, on August 30, 2021, having recently celebrated his 70th birthday.
Phil was a dedicated and loving husband, father, and grandfather. He is survived by his wife of 21 years, Mendy; his children David Walter (Hannah), John Walter (Jackie), Marissa Arechavaleta (Christian), and Cait Anderson (Ross); and six grandchildren Tristan, Elena, Eli, Grey, Eleanor, and Jensen. Phil joins his late wife, Pat Walter, and grandson, Warren Anderson, who went before him.
Phil was a respected Estimator/Project Manager. He worked in the demolition industry for nearly 50 years. He spent his last years with Two Rivers Demolition, a family that was especially difficult for Phil to leave behind. He was passionate about the work he did and the people he worked with. Phil was recently awarded for his dedication and contribution to the company, an honor that touched him to his core.
Phil was an adventurer. He travelled as often as possible with his travel trailer throughout Northern California to various campgrounds on lakes, on the Delta and on the coast to fish, kayak and enjoy the beauty of the great outdoors.
When time was drawing short, Phil's bucket list included one last trip to Kauai. Plans were made quickly, and Phil and his wife called Kauai home for a full month. All the children, and some of the grandchildren joined Phil and Mendy on the beautiful island. As Phil's memory began to fade, he still remembered the treasured time as his favorite adventure and being on the beach with the kids.
Phil will be best remembered as a rock, and a patient man. He had a soft heart, but he was fiercely serious about keeping his family safe and protected. He was dependable, loyal, always on time and he never missed a soccer game. He loved ducks as evidenced by the duck lamp, duck quilt and tens of duck decoys and wooden ducks throughout the house! He also liked to cook, particularly BBQ and to smoke ribs. He was an animal lover, a stamp collector, a golfer, a boater, and he enjoyed country music. He loved his morning coffee out on our sunny deck, and an occasional beer or bourbon in the evening.
Most importantly, Phil loved the Lord, and in the end, he waited patiently for Him to bring him Home.