Paula Myrna Studybaker (Schreck)
Feb 28, 1936 - Dec 19, 2020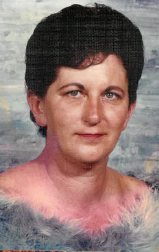 East Lawn Sierra Hills Memorial Park
5757 Greenback Lane
Sacramento, CA, 95841
Obituary

            Paula Myrna Studybaker (Schreck) was born on February 28, 1936 in Sacramento, California and passed away on December 19, 2020 at home, surrounded by her loving family. Myrna is predeceased by her parents Paul and Martha Schreck, brother David Schreck, and granddaughter, Dai Anne Meade.
She is survived by her husband of 63 years, John (Dan) Studybaker, and sister Janet Houchens. She is also survived by her children, son John Studybaker, daughter Paulette Studybaker, grandchild Danielle Sinclair (Studybaker) and great-grandson Myles Sinclair.
A Sacramento native, Myrna graduated in the class of 1954 from C.K. McClatchy High School, and attended Sacramento State College in the study of Accounting. She was a member of the Sigma Alpha Sigma Sorority. Myrna was also affiliated with Phi Kappa Delta, and Bethel No. 9, International Order of Jobs Daughters. A woman of deep faith, Myrna was a member of Lutheran Memorial Church, Sacramento, where she was a part of the first Confirmation group for the new church in 1950.
Myrna met her husband, Dan Studybaker, at William Land Park Amusement Center, where Dan was working the carousel. They were married the following year on April 21, 1957. While Myrna continued to work in accounting her entire life, her main calling was wife and mother to her husband and two children, in which she took great pride.
Myrna enjoyed horseback riding with her family, went on numerous trail rides and camping trips with different groups, and for many years was a member of the Sacramento Horseman's Association, where she was in the position of "Treasurer's Treasurer", as they would call her. She also enjoyed flower and vegetable gardening, and RV traveling. Myrna and her husband visited many places around the U.S. and Canada over the decades, including multiple trips to Alaska. Her dream trip though was to the islands of Hawaii, with her husband, Dan.
Myrna was a devoted wife that gave her life to raising and caring for her family to the point of foregoing niceties for herself. She was independent and frugal to the point make do, waste not want not. She was a talented seamstress and made many clothes for her kids and many nice dresses for herself. She took great pride in looking her best for all occasions.
During her working career, Myrna made sure to be home when the kids got home from school. She would not raise latch-key kids. When Myrna first met Dan, she operated the PBX for the Sacramento Union newspaper. She developed a satisfying career in whatever job at the time. Myrna worked for different companies and accounting firms throughout the years as bookkeeper, then she struck out on her own. She had a solid client base that followed her, which allowed her to work from home and most importantly, to be there for her family. She became a licensed Bookkeeper & Tax Preparer and was very successful throughout her long career.
Myrna was a great mixer, was always comfortable among friends, and had a fantastic memory for names. She was always a very neat person for herself and for the home. There had to be a place for everything and everything in its place.
Her life, as well as her husbands, became firmly attached to life at the family cabin at Donner Lake, constructed by her father in the late thirties. This small cabin was always her Shangri-La and where she could find peace of heart & mind.
Myrna had great culinary skills, especially at Christmas. She would start weeks early to bake cookies and goodies, and she reveled in having family members help, and to teach the younger family members to join in and help.
In this time of sadness and loss, we must now ask ourselves, why should we not rejoice in the fact that Myrna came into our life at all? We lived, we laughed, and we loved and even cried a few times. We celebrate the life of Christ who so loved the world that he gave his only life, why not celebrate the life of Myrna, someone who created, raised and loved her family? I suppose we are saddened and grieve for ourselves, but she is our loss, Myrna has lost nothing. Rather, she has been rewarded with an everlasting peace that no mortal can experience. We can honor her best by continuing with our lives for her namesake.
Myrna will be missed by all who knew her, especially her family and husband, Dan, as she has now been called home to Our Lord in Heaven. Myrna will be laid peacefully to rest next to her Granddaughter, Dai Anne, for who she so loved.
Ceremony and interment is Saturday, January 9, 2021 @ 2:00pm, at East Lawn Cemetery (5757 Greenback Lane., Sacramento, CA).
In lieu of flowers, please send contribution to Easter Seals or the Law Enforcement Chaplaincy-Sacramento.