Paul Edward Strauss
Sep 7, 1941 - Apr 28, 2020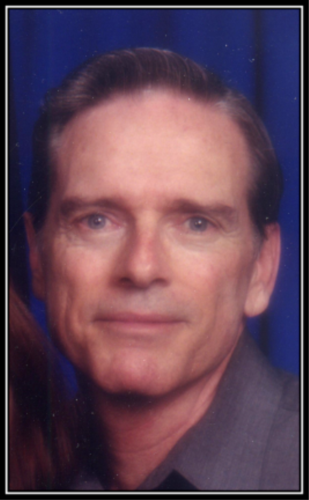 East Lawn Sierra Hills Memorial Park
5757 Greenback Ln
Sacramento, California, 95841
Obituary
Paul Edward Strauss was born on September 07, 1941 in Houston, TX. He went to be with the Lord on April 28, 2020 in Roseville, CA.
Captain Strauss served his country in the US Army from 1964 to 1972. He was a Battery Commander and Artillery instructor, a Technical Publications Officer for the Air Defense, and an escort officer for visiting foreign officers. As Division Chief of the Combat Surveillance School, he oriented officers on ground surveillance radar. With his security clearance, he served as custodian of Secret Classified documents, and as a Civil Affairs Officer in Vietnam, he was a Refugee and Civil Affairs Advisor and custodian of the Orphanage Fund.
Capt. Strauss received a Republic of Vietnam Service Medal with 4 Bronze Stars that included field artillery meritorious achievement in ground operations against hostile forces, a Campaign Medal w/60 device, a Bronze Star Medal for outstanding meritorious achievement in military operations against a hostile force in Vietnam, and a National Defense Service Medal.
He also received an Army Commendation Medal for Exceptional Meritorious service, and another for astutely surmounting extremely adverse conditions in Vietnam. In addition, he received a Certificate of Appreciation for his Honorable Service to our Country, and another for Esteem and Gratitude for Faithful Performance of Duty. Capt Strauss was released from the Army Reserve on December 4, 1975. It was in Vietnam that he suffered Agent Orange that later resulted in cancer.
At the US Bureau of Reclamation, Paul was a Technical Publications Writer, an Administrative Assistant, and a Senior Writer. He received three Outstanding Performance awards. He served in several locations from Washington DC to California and places in between.
Paul's academic history includes being listed in Who's Who Among Students in American Colleges and Universities. He was elected to Delta Epsilon Sigma, and was a member of the National Scholastic Honor Society.
Dr. Paul's PhD is in English and Philosophy. He enjoyed teaching at the University of Nevada, Las Vegas. His specialties included English Renaissance, Restoration and Augustan Literature and included Shakespeare and Milton, as well as Technical and Business writing. He published a book In Hope of Heaven: English Recusant Prison Writings of the Sixteenth Century as well as writing journal articles. He is listed in Who's Who Among Teachers in American Colleges and Universities.
Paul's favorite pastime was reading and working crosswords. He has an extensive library of books, including biographies, poetry, and religion. Among his favorite authors are T.S Eliot, C.S. Lewis and Aldous Huxley. His three favorite poets are Shakespeare, Spenser, and Donne. He especially enjoyed reading about the life of Samuel Johnson who wrote the first dictionary and whose house he visited in England.
Paul kept up with the world news on BBC. He enjoyed University lectures and analytical discussions regarding National politics and religion. He and his wife enjoyed watching many British shows, especially mysteries, although one might sometimes hear Family Feud around lunchtime or on occasion hear a Cowboys game.
Paul and his wife enjoyed being together. They shared a love of the literature and poetry they taught at the University. They shared their love and their sense of humor. He loved color, especially colorful flowers. His favorite color was blue, as were his eyes. They liked to travel short distances as well as go on long trips. Paul loved the Redwoods and he loved to sit by the seaside and enjoy a coffee as he watched the waves. It was very peaceful for him.
Paul enjoyed his family and friends and colleagues who always showed great respect for him. He was a kind and gentle wise man who was always willing to counsel anyone who asked. Prayer and meditation helped him stay strong and have a positive outlook. Everyone who called him will tell you he always said he was doing well.
It was not easy for him, but Paul allowed his mostly blind, mostly deaf father-in-law to live in his home because he needed care that he would not get in a care home, especially as he became weaker as he aged past 99 years. He preceded Paul by only seven months. Paul showed us what it means to be a Christian.
Paul is survived by his wife, Sandra; daughter Rebecca, husband James; son Mike, wife Rose; stepdaughter Monica; stepson Greg, wife Gina, grandchildren Natalie and Tim, and great granddaughter Athena; sister Frances, husband Richard; brother James, wife Ellen; brother-in-law Ross and sisters-in-law Karen and Shelley.
Paul will be greatly missed by all family and friends who knew and loved him. He lives in our hearts.
The Service on Wednesday May 6 at East Lawn Sierra Hills Cemetery on Greenback Lane, Sacramento was limited to burial due to the COVID-19 virus. Family and friends may pay their respects in the Veterans section.