Palavila Chacko Philip
Apr 23, 1938 - May 10, 2022
East Lawn Memorial Park
4300 Folsom Blvd
Sacramento, California, 95819
Obituary
Blessed be the God and Father of our Lord Jesus Christ, who according to His great mercy has caused us to be born again to a living hope through the resurrection of Jesus Christ from the dead, to obtain an inheritance which is imperishable, undefiled, and will not fade away, reserved in heaven for you, – 1 Peter 1:3-4
Upon completing his work, Palavila Chacko Philip, fondly addressed as "Appa" by his family, was called home to live forever with Jesus on Tuesday, May 10, 2022, after 84 years. Through God's abounding grace and great mercy, Appa is counted among the Elect, and heard the words "Well done, good and faithful servant." He was a beloved husband and father, and he served faithfully as a teacher and elder member in the Mar Thoma Church in Mumbai, Chicago, and Sacramento. To many, he was known as Philip Sir, Philip Uncle, Philipochen, or Babychen. He eagerly shared the good news of God's salvation. He looked for every opportunity to actively seek out and bring together members of the Malayalee community for prayer and fellowship.
Educated as a physicist, he began his career as a teacher. He then transitioned into healthcare, where he remained for over 40 years, starting in the Indian state of Kerala and then at the Bhabha Atomic Research Centre in Mumbai. After immigrating to the United States, he continued his career in medical physics in cancer care in the Greater Chicago area for 26 years before retiring in 2003. He opened the door for many young physicists both through his professional network, his skillfulness as a gifted mentor, and his encouragement. His work legacy lives on in the successful careers of his students and colleagues.
"God is good all the time, and all the time, God is good!" Appa often enthusiastically shared this invocation along with a captivating smile at the start of a sermon or prayer. He had many spiritual gifts, including wisdom, teaching, knowledge, faith, mercy, exhortation, leadership, giving and service. He spent hours in the morning reading his Bible and in prayer, uplifting every one of his children and grandchildren and countless others. He often maintained a list of specific prayer requests for those suffering from physical or other ailments and those who sought him out for counsel, and he faithfully prayed for each one. He raised a family whose love for the Lord is evident through the third generation, and is his legacy.
His wife Annamma, his daughter Sindhu, his son Sajeev with his wife Bindu, his son Santosh with his wife Jolly, his six grandchildren Aaron, Shalomi, Rebecca, Charissa, Mikaiya, and Jayden, his two brothers P.C. Varghese and P.C. John, and his two sisters Aleyamma Thomas and Annamma Mathew, and many other members of the extended family, all eagerly look forward to the day when they will be reunited with him in the presence of our Savior.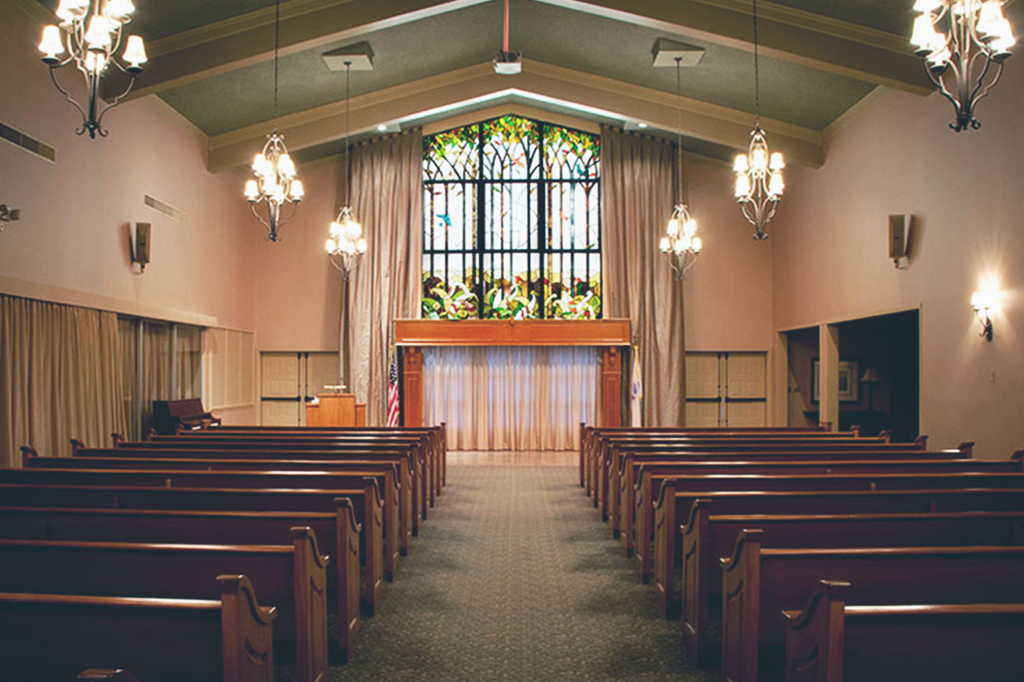 testimonial-1
"Jessica [Harston, Mortuary Manager] provided fantastic service from day one, she did everything we asked and more. VERY professional and her staff went above and beyond."
testimonial-2
"Our Mom pre-purchased her services, so when we came in the day after her passing, Bob [Russo, Funeral Director] was there with the paperwork from ten years ago. Bob Russo--wonderfully tuned in to the clients' needs."
testimonial-3
"Guillermo Martinez was very responsive, accommodating and attentive."
testimonial-4
"Doug Rees [Family Service Counselor] helped guide us through the pre-need process. We had many meetings with him to decide on cemetery grave location, casket choice, etc. He was always very patient and considerate of our desires. I am very thankful that we had our discussions well before my wife passed."
testimonial-5
"Overall, I was very, very pleased with the comfort, kindness, direction, and patience extended to me and my sons during this difficult period in our lives. After each meeting with your staff, I/we would feel a bit more confident with what needed to be next done.
The entire process culminated with a very memorable memorial service."
testimonial-6
"Christina Smith [Family Service Counselor] and Ariana Madruga [Funeral Arranger], both were empathetic and moved quickly and appropriately to take care of our needs.
We felt that the team actually cared about us and our well-being."
– Melvin Douglas Windley Jr.
testimonial-7
"Jessica (Harston) was fantastic, timely, quick response to questions, very thoughtful."
testimonial-8
"Everything was perfect. We were not ready for this but all the staff explained everything step by step well. Everyone was so friendly, we felt welcomed. Everything was so beautiful, we appreciate everything East Lawn did for us."
– Ma Del Rosario Diaz-Baez
testimonial-9
"From the time they came to our home to the last visit we had at the home, it was so welcoming. Understanding – compassion – patience – ready to alleviate the suffering (Mike Gillispie, Funeral Arranger)"
testimonial-10
"My brother had everything pre-arranged, but it's difficult dealing with the details long distance. You all made it comfortable and easy. (Dione Longoria, Arranger)"
testimonial-11
"Jessica [Thrash, Funeral Director] represented this establishment with expertise in the highest quality overall. I could not have asked for better service at this difficult time. I tear up when I think how she navigated some difficult moments with my family."
testimonial-11
"I felt comfortable with the whole process. They were quick and efficient without being cold or indifferent. The staff was very accommodating. [Crystal Langer, Funeral Director]"