Nelly Hautea Valerio
Aug 2, 1950 - Apr 18, 2022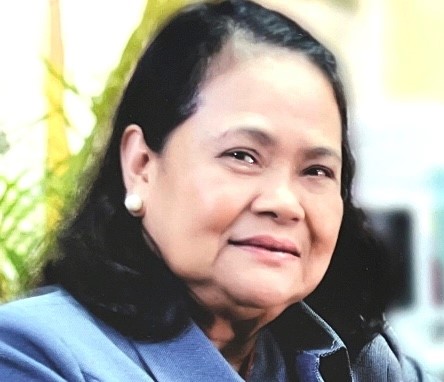 East Lawn Elk Grove
9189 E. Stockton Blvd.
Elk Grove, Ca, 95624
Obituary
Dr. Nelly Hautea Valerio
Beloved wife of Nerio D. Valerio and a dearly loved mother to Nelly Jean, Christina, Nerio Jr., and Fatima. She was a supportive mother-in-law to Brett, Alex, Girly, and Ruffy. She adored her grandchildren, Hannah, Zack, Joshua, and Luke.
On August 2, 1950, she was born to parents Evangeline and Felix Hautea in La Paz, Iloilo City, Philippines. She went home to be with her Lord and Saviour, Jesus Christ, on Monday, April 18, 2022, in Elk Grove, California.
She graduated as valedictorian in high school and cum laude after completing her Bachelor's degree in Science in Education. She fulfilled the academic requirements of a Master of Arts in English Language Teaching and achieved a Masters's degree in Management , majoring in Public Management. Her ardent motivation for service and excellence eventually earned her a Doctorate in Education. With hard work and dedication, she started her profession as a teacher and rose to Schools Division Superintendent in San Carlos, Neg Occ., and Iloilo City, Philippines.
She was known for her meticulousness, clever jokes, high opinions of life-long learning, generosity to others, and her great fondness for gardening.
Her unwavering faith in our Lord Jesus Christ founded her passion and commitment as a wife, a mother, a sister, an educator, a leader, and a friend. She was a source of inspiration to many and became a role model for others to persevere in their faith as God's humble stewards. Her loving memory will always be kept in our hearts.