Moises Interior Capule
Jan 22, 1930 - Nov 1, 2020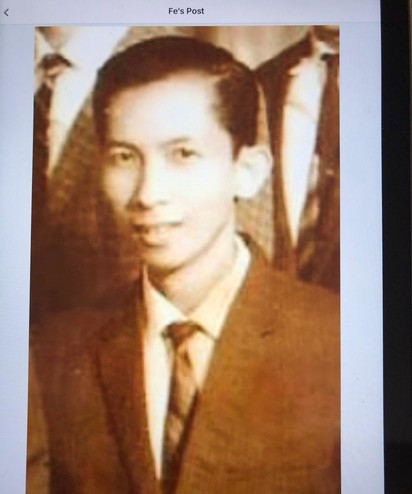 East Lawn Elk Grove Memorial Park
9189 East Stockton Blvd.
Elk Grove , CA, 95624
Obituary
Moises was born on January 22, 1930 in San Leonardo, Philippines to Julia and Donato Capule. He was the oldest of 16 and held many adult responsibilities starting at a very early age. He received a Civil Engineering degree at the University of the Philippines and helped many of his siblings graduate college as well.
His career led him to work in Japan as a contractor for the US Air Force. Right before leaving the Philippines, he met the love of his life, Imelda. He left for Japan hesitantly fearing he would never see her again but fortune was on his side and love led them back together. We all learned this story when he lovingly shared the memory at Imelda's memorial:
"I went to Okinawa after meeting her but we corresponded regularly. One letter arrived where she told me to go home to the Philippines so that we could be married. I don't know what prompted her to write that letter, but wow! Here I was thinking that I would never get married. I was shy with girls. But here is this letter from the most beautiful girl I have met telling me to go back to the Philippines. I took her word for it. I immediately went to the base commissary, bought a set of wedding rings and prepared for a flight to the Philippines."
The love story bloomed and Moises waited no time to raise a family. He and Imelda had twin girls, Deborah and Jane, a year after getting married followed by Mary Ann a year later and their family was complete with Elmer's arrival during their 5th year of marriage. The adventures continued when he jumped on an opportunity to move to California. His brother, Abe, and his family generously offered their place to stay as they built a new life in the US.
The family settled in Pacifica and grew close to the community at the United Methodist Church of Daly City. This was another win given Moises' deep devotion to his religion. The family stayed many years in the Bay Area and when Moises' engineering career ended, he rebuilt a new one as a real estate broker.
During this next chapter, the family moved to Sacramento. With three of the four children in college, they leaned into their entrepreneurial spirit and began a retirement home. Imelda continued her work as a nurse and Moises' real estate network developed.
With religion at his core, Moises found another community at Florin United Methodist. He was always present at every church function like Loaves and Fishes and the Multicultural Festival – both topping his list of favorite events. He deeply loved this church community and considered his work there a great privilege.
Moises was a patient, mildly tempered grandfather who didn't care much about material possessions. He gave generously to his church, to his grandchildren and prioritized spending time with the people he loved most. He will be missed dearly.