Mitchell Curtis Fong
Mar 24, 1957 - Oct 14, 2021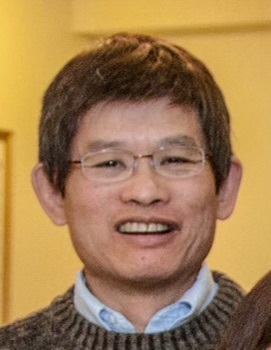 Obituary
Mitchell Curtis Fong, age 64, passed away October 14, 2021 at home in Marysville, CA. As a graduate of Marysville High School and Sacramento State University, where he earned a Bachelor's in Finance, most of his career was spent in the retail grocery business in the Sacramento, CA area.
Mitchell was a very devoted son and cherished time spent with his mother. He was a life-long fan of martial artist Bruce Lee, loved gaming and enjoyed sharing his memory of history. An old soul and kid at heart, he always valued traditions and the little things in life.
His death was preceded by his father Gene Fong. He is survived by his mother Rose Fong of Marysville, brother Wesley (Jian) of Mill Valley, CA, sister Tracy (John Appelgren) of Los Altos, CA and two nephews Grant Appelgren of Mountain View, CA and Clark Appelgren of San Jose, CA.
Private services will be at East Lawn in Sacramento. A celebration of life will be held at a later date. In lieu of flowers, please make a donation to The American Cancer Society.