Maximo Fernandez
Mar 24, 1950 - Jan 9, 2021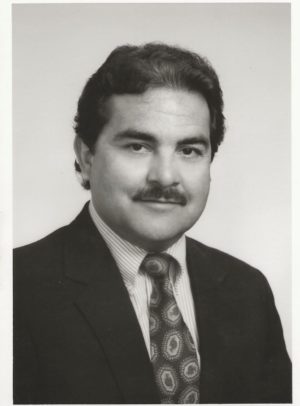 East Lawn Memorial Park
4300 Folsom Blvd.
Sacramento, CA, 95819
Obituary
March 24, 1950 – January 9, 2021
Max was a great husband, father, brother, grandpa, tio and friend. He loved music – especially Jazz – and was an avid record collector. Many nights were spent touching the needle down to a favorite LP and listening for hours.  His knowledge and love for music was vast, and his interests ranged from the songs of his youth when he was a DJ on local radio, to jazz, to the music discovered by his children, which all took a turn on the vintage Hi-Fi at home.
Max greatly enjoyed the outdoors. From long walks around his El Dorado Hills neighborhood to camping trips at Dinkey Creek, New Brighton Beach, and China Flat. Max was at his best outside.
Max was a gifted athlete and excelled at all sports. In his younger days, he played baseball and later slow-pitch softball. He displayed impressive skill at his primary position, shortstop. He coached each one of his children's baseball, softball, and basketball teams. When he wasn't coaching, he would never miss a game or meet. Later in life he added Golf to his many passions and would often hit the course early to start his days.
Max was also very much at home at the grill and in the kitchen. He loved to cook for his family and prepare Tri-Tip paired with salsa made from the hot chilis and tomatoes he grew in the backyard. For numerous celebrations, he would prepare traditional dishes passed down through the generations before him, serving up menudo, nopales, and tortitas de cameron to the delight of his family.
He was loved and adored by his three grand-daughters whom he adored in turn. They spent many summer days picking blueberries in the backyard while he reveled in their laughter and smiles.
Often at night, Max could be found winding down the days with an old war movie, such as "The Longest Day," an Abbott and Costello comedy, or his favorite animated movie, Toy Story – often with cookies or a bowl of ice cream.
During the holidays, a Charlie Brown Christmas and the Great Pumpkin would always play on the TV, followed by Vince Guaraldi spinning on the Hi-Fi while his growing family would spread masa against hojas, awaiting a scoop of his chili and placement into the Tamale pot. A coin placed in the pot served as a reminder that the water was simmering, but also added a distinct rhythm and melody to the soundtrack of some of his happiest times.
Max was born on March 24th, 1950 in Van Nuys, CA to Maximo Fernandez and Eleanor Fernandez. Max was the eldest of 3 children, Rick and Virginia were his younger siblings. He grew up in Simi Valley, graduating from Simi Valley High 1968.
Max studied at CSU Northridge in Radio and TV in broadcast engineering. He received a FCC radio license.
In Fresno, he volunteered and worked as a Disc Jockey at Radio Bilingue where he was the host of a Latin Jazz radio show.
Max worked for the City of Fresno as a housing inspector and then in the Redevelopment Department where he oversaw repair programs for seniors and low-income people.
For the City of Sacramento, Max was part of Neighborhood Services. He was an Area Manager and oversaw neighborhood redevelopment issues and Parks and Recreation activities. He then became the Director of Neighborhood Services and oversaw the housing and dangerous building department and code enforcement. He then became a director of code enforcement when it split from neighborhood services. In 2010, Max became the director of the Community Development Department. Max worked the for the City of Sacramento for 23 years. He retired in 2014 and returned as a retired annuitant in 2017 and worked as lead of The City's Restructuring team.
Most recently, Max was part of the Board of Mutual Housing a program that provides sustainable housing and empowers their community members.
Max is remembered by his wife – Cathie; children – Brandon, Ariana, Sara and Max; granddaughters – Lucy, Olivia, and Leila; and sister – Virginia.
A most heartfelt thank you for your love, prayers, and support during this difficult time. We will be having a memorial service in honor of Max in the future when it is safe for us to do so.