Marzella "Marti" Yates
May 27, 1935 - Oct 25, 2021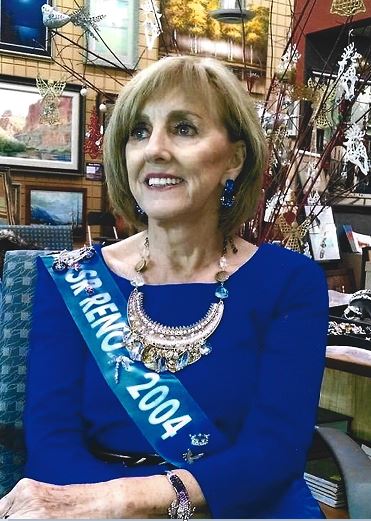 East Lawn Sierra Hills Memorial Park
5757 Greenback Lane
Sacramento, CA, 95841
Obituary
Marzella "Marti" Yates, 86, of Reno, Nevada went to be with the Lord on October 25, 2021. Marzella was born in Blue Moon, Kentucky, on May 27, 1935, to Luther and Laura Yates. She spent her youth growing up in West Virginia.
She graduated from Logan High School in Omar, West Virginia. She joined the United States Air Force at the age of 17. She was a Korean War Veteran and worked as an Administrative Assistant at the VA Medical Center Pharmacy in Reno, Nevada for 40 years.
Marzella was preceded in death by her parents, Luther and Laura Yates of Rancho Cordova, California; and a brother, Rodney Yates (Linda) of Placerville, California.
Marzella is survived by four children, Brenda Jeffries of Yuba City, Kathi Ybarra (Ronald) of Yuba City, Chuck Jeffries (Jane) of Bucharest, Kansas and Shawn Jeffries (Stephanie) of Spartanburg, South Carolina; two sisters, Helene Sasser and Debbie Wood of Reno, Nevada; one brother, David Yates (Carol) of Placerville, California, thirteen grandchildren; and thirteen great-grabdchildren.
A Celebration of Life will be held Monday, November 1, 2021, at 1:00 p.m., East Lawn Funeral Home/Mortuary, in the Chapel at 5757 Greenback Lane, Sacramento, CA 95841.