Mary Hahn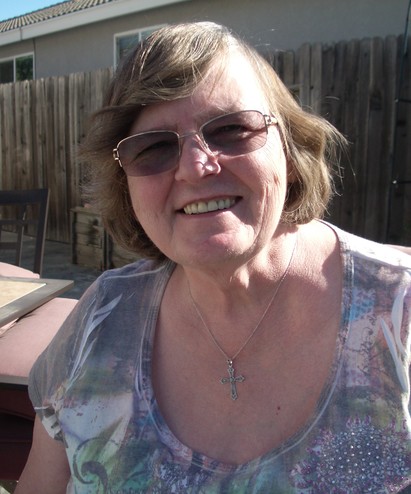 Obituary
August 29th, 1947 – August 21st, 2020
Mary was born in Troy, New York in 1947, the first of what would be a family of four girls, to Edward "Ned" and Frances Hart. She spent her childhood in the same home on 17th Street in a closely-knit neighborhood that she stayed in contact with up to the time of her passing. She is survived by her husband, George; her children Kathleen, Daniel, and Barbra; her grandchildren Kylie, Sophia, Ashleigh, and Krissy; and her sisters, Margaret, Joanne, and Barbara.
She graduated High School from Catholic Central in Troy and attended college at St. Rose College in Albany before marrying in 1969 and moving to Renton, Washington. The next five years were hectic as Mary and George lived in Renton, Pittsburgh, Okinawa, and finally settling in California in 1974. The moves were shorter than, alternating between Fremont and Union City in the Bay Area until retirement in Elk Grove in 2010.
Through all that, Mary was a volunteer, beginning with teaching crafts to young children in Troy's playgrounds as a teenager. As an Air Force wife, she ran the base thrift shop in Okinawa. Back in California, she became active in Holy Spirit Parish, working and later running the Holy Spirit RCIA program, helping with the annual Share Christmas project, counting the Sunday collections, helping begin a youth group and working with it, and working as a volunteer caregiver for an AIDS victim. At Good Shepherd Parish in Elk Grove, she was a lector, a Eucharistic Minister, a helper with St. Vincent de Paul, and a money counter.
Despite all that, she also found time to work, first as a recruiter and then as a property manager, all while raising two children and partnering with her husband through the ups and downs of his career.
But Mary's most obvious trait was her beautiful smile and friendly personality. No matter what she did or where she lived, she found friends and kept them for the rest of her life. She was the kind of person that children instinctively considered to be a second mom or, later, another grandma. She taught her Godson, Anthony, to enjoy cooking and then did the same when her three grandchildren were born.
Last year, she and George celebrated their fiftieth anniversary, first in Colorado with their daughter and her family and then in Elk Grove with her son and his family and all her friends. Mary passed on to her reward on August 21, only a week before her seventy-third birthday. She will be missed by everyone lucky enough to have known her.
In lieu of flowers, Mary requested donations to the St. Vincent de Paul Society.
Viewing and Vigil will be Tuesday September 15th 9 am-Noon
at the Pavilion at East Lawn Elk Grove 9189 E Stockton Blvd, Elk Grove, CA 95624
Service will be held Wednesday September 15th at 10am
at Good Shepherd Catholic Church 9539 Racquet Ct, Elk Grove, CA 95758
https://www.tributeslides.com/tributes/show/3WX8GMCLYSF6LPYN