Marcus Ryan Naisbitt
Aug 26, 1989 - Jul 21, 2020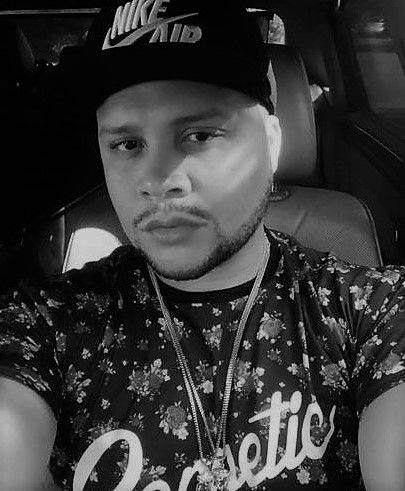 East Lawn Sierra Hills Memorial Park
5757 Greenback Lane
Sacramento, CA, 95841
Obituary
In Loving Memory
Marcus Ryan Naisbitt
Marcus Ryan Naisbitt was born on August 26, 1989 in Carmichael, California. He was called home to be with the Lord on Tuesday, July 21, 2020. He was a very happy baby, always smiling and showing off his beautiful dimples. As Marcus grew, it was clear to his family that he was a natural athlete. His first love was basketball and of course, shoes. Marcus would rather go to the shoe store instead of the toy store.
At a young age, Marcus enjoyed watching ESPN and sports versus most kids who were watching cartoons and sitcoms. Before he became an official Matador at Mira Loma High School, Marcus was an honorary mascot. He was always sitting with his Auntie Mel's basketball team on the bench and soon became the boys' basketball team favorite with Josh. He loved attending basketball camps and collecting autographs from the Sacramento Kings. Marcus was a loyal Cowboys and Yankees fan, as well as a lifelong LeBron James fan. Marcus began volunteer work at an early age and continued that work throughout his life by frequently bringing food and water to the homeless around Sacramento. Marcus had a passion for cooking and barbecuing. All were welcome in his home as he loved sharing in gatherings of family and friends; creating treasured moments.
Throughout his life, Marcus brought joy, and laughter to his family and friends. He was always willing to help anyone with anything they needed. Marcus' love and light continues to shine bright in his young daughters Aliyah, London, and his baby girl due in November. We are blessed to have so much of him still here to love and cherish. Marcus loved watching his daughter Aliyah play soccer and gymnastics. He never missed a game and was just introducing her to basketball. She is a natural athlete just like her daddy and he was so proud of her talent and skill.
Marcus had many bond brothers including Matthew, Wendale, James, Ryan, Jordan, John, Luna and Ernie to name a few.
He was preceded in death by Jan Palm known as "Pops" and his Great Grandfather Pastor Isaac Holloman. Marcus is survived by his mother Tara, girlfriend Stephanie, daughters: Aliyah "Tookie", London "Donde" and baby girl Naisbitt "Donde 2", brother Kyran, Grandparents: Erik, Cathy, Ben and Dora, Great Grandmother Lucinda, Aunts: Melanie, Ashley, and Kourtney, Uncles: Marc and Brian, Cousins Savannah, Renee, and Aiden. Marcus will be deeply missed and never forgotten. Our angel on earth and now in Heaven.
"You will not see me, wait for the time when we can soar together again, both aware of each other. Until then, live your life to its fullest, and, when you need me just whisper my name in your heart, I will be there." -Emily Dickinson