Madlen Jabra Kafati
Aug 14, 1936 - Dec 6, 2020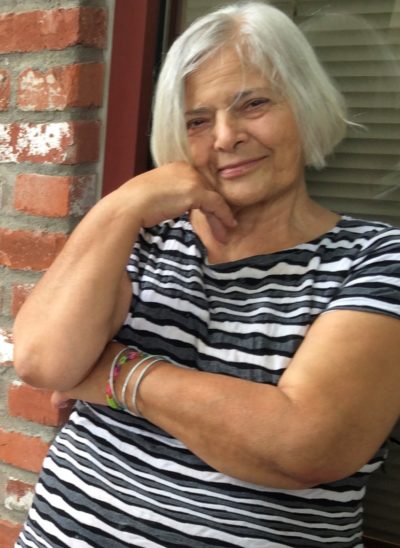 East Lawn Memorial Park
4300 Folsom Blvd.
Sacramento, CA, 95819
Obituary
Madlen Jabra Kafati, 84, of Sacramento, CA passed away on Sunday morning December 6, 2020 at home. Madlen was born on August 14, 1936 in Beit Jala, Palestine to Jabra Nicola Saba and Wadia Khalil (Mansour) Saba, the oldest of 6 siblings. Madlen was raised in Beit Jala, Palestine, and lived there until she married in 1953. Madlen married Azar Nakhle Kafati and moved to Honduras soon thereafter. While in Honduras, Madlen owned and operated a fabric and textile store for several years while she and Azar attempted to have children. It was Madlen's dream to be a mother and have a home full of children. Unfortunately, Madlen struggled to get pregnant while in Honduras so she moved to New Orleans, Louisiana to pursue fertility treatments. A couple of years after arriving in New Orleans, Madlen was blessed with the birth of her first daughter. Five additional children soon followed, giving her a total of six children ( 5 girls and 1 boy), and fulfilling her dream of a large family. In 1975 Madlen, her husband, and their 6 children moved to Sacramento, and made it their permanent home.
Madlen was a loving mother and grandmother, and was happiest when she was surrounded by her children and grandchildren. Madlen was truly loved by everyone she met, and became a second mom to all her childrens' friends. She will be deeply missed by all who loved her.
Madlen is survived by her daughters Susan (Demetre), Sandra (Matthew), Maggie (Alex), Shadia (Albert), Mona (Kalim), son Joseph (Amy), and her 18 grandchildren. Madlen was predeceased by her husband, Azar, in 2013.