Lila Marie Harden
Aug 3, 1925 - Apr 22, 2021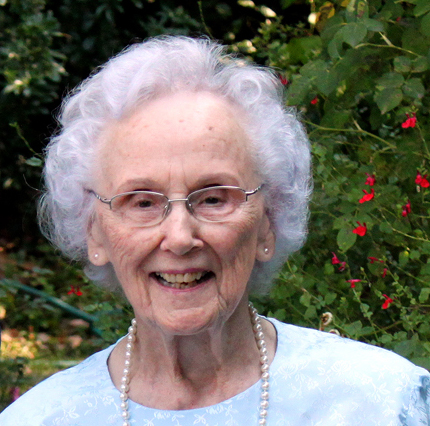 Sacramento Valley National Cemetery
5810 Midway Road
Dixon, CA, 95620
Obituary
Lila Marie Cherney was born August 3, 1925 in Glasgow MT, the middle child of 5 of her parents Victor and Fannie Cherney. She was raised on a homestead northeast of Glasgow, literally on a "little house on the prairie", attending one room schools through 8th grade, sometimes going by horseback, wagon, or covered sleigh.
During her high school years, she boarded in the small town of Nashua, MT while attending Nashua High School. After graduating from high school in 1943, Lila moved to Seattle and worked as an airplane mechanic at Boeing Aircraft, helping make B29s for the war effort.
After World War II, Lila moved back to Montana, taught in a one-room school for one semester, and then went to Great Falls, MT to attend beauty college. After graduating, she worked in a beauty shop in Havre, MT. Her boss introduced her to a young man, Jim Harden. They fell in love and married on July 1, 1949. They were married 71 years and 9 and a half months.
Jim worked in Fort Peck, MT from 1949-1952, where their two oldest children, Richard and Penny, were born. He worked in Riverdale, ND from 1952-1956 where their youngest daughter, Diane, was born.
In 1956 the family moved to North Highlands CA. They lived in the same house for 62 years.
Lila loved being a wife, mother, grandmother, and great grandmother, and was thrilled in 2018 to see her first great-great granddaughter.
She enjoyed homemaking, sewing, crafts, and church activities. She accepted Jesus as her Savior in 1938 at a Bible camp near Havre, MT.
She is survived by her husband Jim, her son Richard (Kandace), daughter Penny, daughter Diane Frizzi (Joseph), 11 grandchildren, 33 great grandchildren and one great-great grandchild with two more great-great grandchildren on the way. Her parents and siblings all preceded her in death.
There will be a private interment at Sacramento Valley Veterans Cemetery on May 10, 2021, and a memorial service for all her family and friends at Faith Baptist Church (327 Main Street, Roseville CA 95678) on Thursday July 1 2021 at 2:00 pm.