Kwock Yang
Sep 4, 1925 - Dec 22, 2020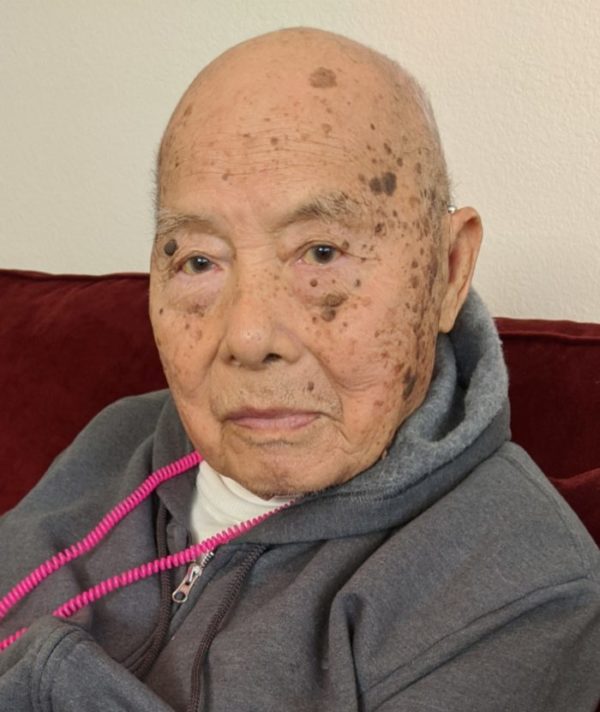 East Lawn Memorial Park
4300 Folsom Boulevard
Sacramento, California, 95819
Obituary
Lau Kue Yuke (aka Kwock Yang) was born on September 4, 1925 in China and passed away on Tuesday, December 22, 2020 in Sacramento, CA. He joins his beloved wife, Foon, who passed away on December 2, 2020.
They were married in March 1947 and emigrated to the United States shortly after their marriage; grateful for the opportunities afforded them in the United States.
Fresh water fishing, following the stock market, trying out every new restaurant that opened up in Sacramento, puttering around in the backyard and in the garden, were some of the favorite things Yuke enjoyed. And of course, he always looked forward to seeing his grandchildren. As granddaughter Michele shared this memory – "Grandpa always wore a bill cap". He was always on the lookout for a 'good deal'. When grocery shopping, it wasn't unusual for him to shop at 3 different stores, capturing the best price for steak! Those summer barbeques were so memorable!
Yuke is survived by his son Richard Yang and wife Irene, daughter Carrie Yang, daughter Virginia Yang Staehlin and husband William, daughter Diane Staebler and husband Chad. His grandchildren include Lisa Yang, Alex Staebler, Michele Yang, and Christopher Staebler. Yuke is predeceased by his wife Foon, daughter Lei Ho'ong, son Franklin Yang and daughter-in-law Fay Ann Wong Yang.
We miss you Pop – you taught us values, ethics, humility, and honor. We love you!
We invite you to a graveside service on Friday, January 15, 2021
East Lawn Memorial Park
4300 Folsom Blvd
Sacramento, CA