Khamsing Ketmany
Jun 1, 1957 - Dec 8, 2021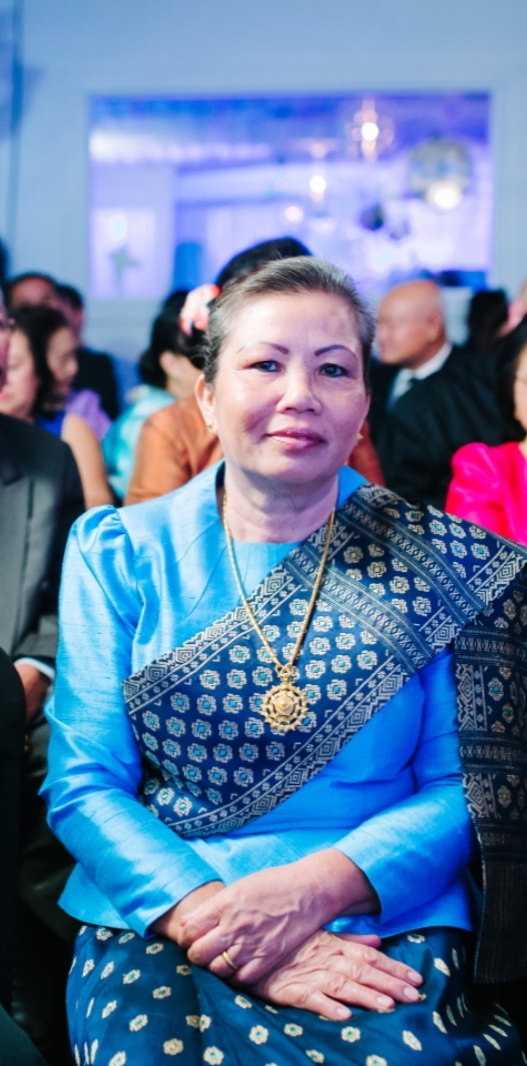 Obituary
Khamsing was born on June 5, 1957, in Pakse, Laos. As the oldest of five siblings, she carried the weight of the family on her shoulders. After she got married and started a family of her own, they fled Laos to Thailand and migrated to America in 1980, re-uniting with her parents and three siblings. Her determination to give her family a better life made it possible for her to overcome difficulties in a new environment. As she struggled to adapt to the new culture, she enrolled herself in an adult education program to learn the English language. With the newfound language, she was able to transform a hobby of sewing into a career to support her family.
She stumbled upon learning the bible through her youngest daughter, but eventually made the truth her own and dedicated herself to becoming one of Jehovah's Witnesses in 1985 (1 Peter 3:21). Her love for Jehovah was known throughout the Laos community; some referring to her as "the bible lady." Her strong faith and devotion helped her to endure until the end ~ see you in paradise (Revelation 21:3-4).
She loved to share the Laos culture and food with everyone she encountered, especially her grandchildren. Her love for cooking was passed down to her children. The recipes she said she "passed down" to her children never tasted exactly like her finished dishes, but she always said she gave them the complete recipes. Her door was always opened to anyone who wants to eat; always willing to cook the different Laos food for family and friends. She enjoyed herself most when she saw everyone enjoying themselves.
Khamsing Ketmany passed away at the age of 64 on December 8, 2021.
Khamsing will be fondly remembered by her husband, Thongsamouth; sister Soutjai Keobeouapha and husband, Thonsong; brother, Khamsay Thongthip and his wife Vilaivanh; sister Malay Queensbury and husband, Ron; and brother-in-law, Jose Avila Jr. Khamsing was preceded in death by her parents, Loune and Choum Thongthip; sister, Khamphay Avila; and son, Southaly Ketmany. She is survived by her daughter, Phoumy Warren and husband, Kevin; daughter, Sue Nivens and husband, James; son, Tony Ketmany; her grandchildren, Aaliyah, Janessa, Jasmyn, Christopher, Kaitlyn, Isabelle, William, Cayden, and Saige; her nieces, Vanessa Thongthip and Kaysana Pathoummahong; her nephews, Kevin Thongthip; Chita, Bounthong and Phongsavath Keobouapha. They, along with a host of family and friends whom she cherished and loved will miss her dearly.
Acknowledgement
The Family wishes to express their sincere appreciation for the sympathy, comforting words, prayers and all expressions of kindness, concern, and love during this time of bereavement. 2 Thessalonians 2:16,17
Friends are welcome to attend a visitation from 5-7:30 pm on Wednesday, December 29 and a Funeral Service at 2 pm on Thursday, December 30 all at East Lawn Elk Grove Mortuary, 9189 E. Stockton Blvd., Elk Grove CA