Khampheng (Lee) Phimsone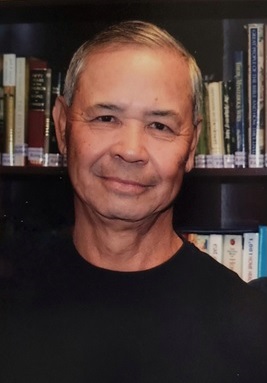 Obituary
With deep sadness, we announce the passing of our father Khampheng (Lee) Phimsone. He passed away on Sunday, October 4, 2020. He is predeceased by his wife and survived by his children Siriphone Chanhsy, Sirinthone Chanhsy, Sirirath Chanhsy, Khamsing Phimsone, Thingkham, Tongdham, and many grandchildren.
Family and friends will fondly remember him for his strength, wisdom, charisma, and many accomplishments.
Khampheng was born in Laos to Mun and Kham Phimsone. In his early years he served in the Lao military and worked at the United States Embassy in Laos before moving to the United States. As a scholar of Buddhism, political science and Lao heritage he dedicated nearly 2 decades of his life to Buddhism as a monk after the passing of his wife, before retirement. In this time, his wisdom, faith and appreciation of all religions, impactful communication style and leadership allowed him to make significant contributions in the Laotion community, leading the establishment of Lao Buddhist temples and guest speaking in many Laotion community events in the United States.
In retirement, his passion for teaching, excellence in communication, continuous learning, volunteering and social services continued to serve his community and he is sadly missed.
He will live on forever through the memory of his family and friends as he has positively impacted many.
May you rest in peace dad, you are loved.
Final Visitation
Final viewing will be held at East Lawn Funeral Home, 4300 Folsom Blvd, Sacramento, CA on Saturday, October 10, 2020. Due to funeral home policy and Covid-19 only immediate family are admitted.
Memorial Service
A Buddhist memorial service will be held at Wat Lao Dhammaraam (Lao temple), 159 Richardson Rd., Fitchburg, MA 01420, date to be arranged upon his return to the temple.
Condolences
Flowers and donations can be sent in his name to Wat Lao Dhammaraam:
S. Chanhsy
P.O. Box 294
Westford, MA 01886