Kenneth Hopper
Mar 1, 1950 - Jun 24, 2020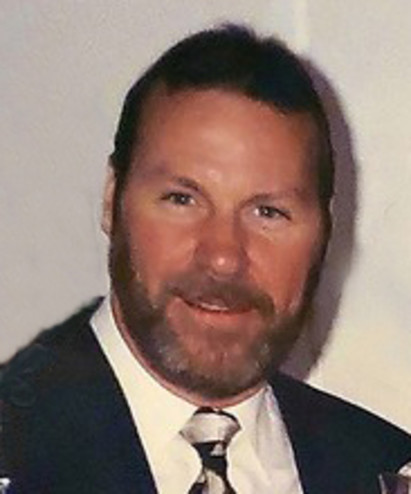 Obituary
Kenneth Wayne Hopper
Born 3/1/1950 in Huntingburg, Indiana.
Entered into our Lord's eternal peace on 6/24/2020, age 70.
While his wife Ginny of 28 years held his hand.
It is with great sorrow I share Ken's passing.
  Ken Hopper, my husband, my lover, my friend, just like it says in the greeting cards, but for real.

   My Ken...was a faithful Christian.  So faithful, that when he was offered a way out of his pain and suffering, he chose God's love instead.  He was given the chance to choose when he passed away by utilizing end of life options through hospice care.  He left it in God's hands.

   My Ken... Had a world class sense of humor, remarkably quick witted and always joking.  So much so that when he wanted to share a true story people suspected it a joke.  For instance, my favorite, he would say "I was delivered by a stork!" as people raised their eyebrows.
In truth, Ken was actually born at the Stork Hospital and delivered by Dr. Harvey Stork in Huntingburg, Indiana. While I was working on his obituary, this silly thought kept crossing my mind… what Ken would say?…this would be a typical example of his sense of humor…."Ken Hopper preceded in death by all those that are dead and survived by the living"… My Ken, inevitably, looking for a chuckle. He always chose to laugh in the face of adversity, which, regrettably, he did a lot. He told me that laughter, for him, was a necessary part of coping with life.
Ken served in the U.S. Air Force as an engine Mechanic.
He was very patriotic, had a strong love of country and flew our
flag proudly. In fact, later in life…maybe mid-life crisis… he got a tattoo of our flag and eagle.

Ken was a loyal friend and forgiving to a fault. He really enjoyed hanging out with his buddies on the golf course. He did get a couple of holes in one through the years, of which he was very proud. But, in reality he was a much, much better person than he was a golfer. Ken also was an unwavering 49er fan, win or lose.
Ken was a born salesman and the consummate people person!  He ultimately had a long career in wholesale lumber and mill sales at which he excelled! 
Ken's love for his dogs added so much happiness to his life. He told me that he just could not imagine life without a dog and he was a great dog-dad.
My Ken… was the love of my life. Throughout the 20+ years of battling various types of cancer…Ken's courage inspired me to write several versus I dedicated to him.
Farewell my "Prince", you were "Simply the Best"!
Until we are reunited, you will be a part of my heart and soul…
Forever and Always…
And by the way…
"I love you…more!!"
My Husband Ken was heroic…he was the bravest man I have known.
I would like to share on of the verses I dedicated to him… below.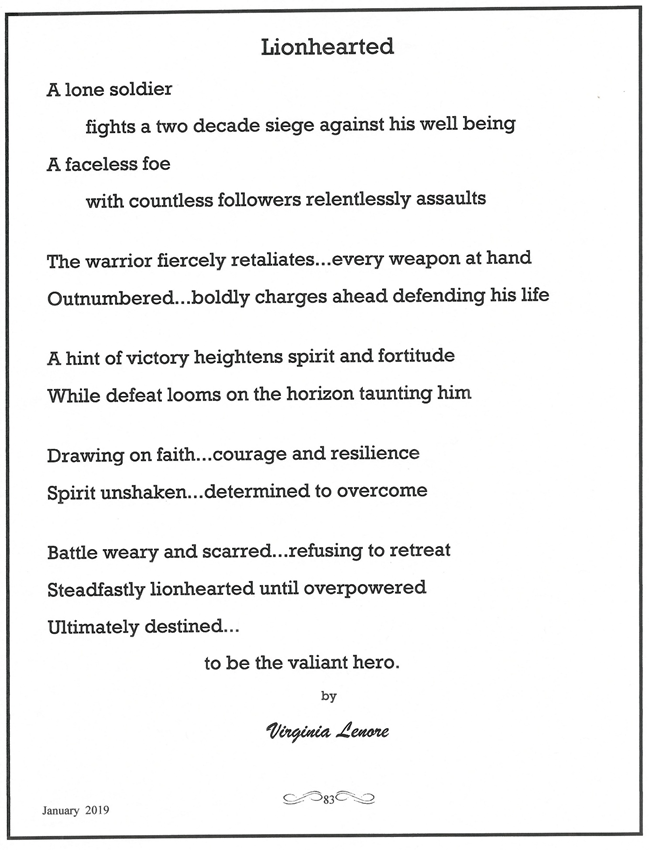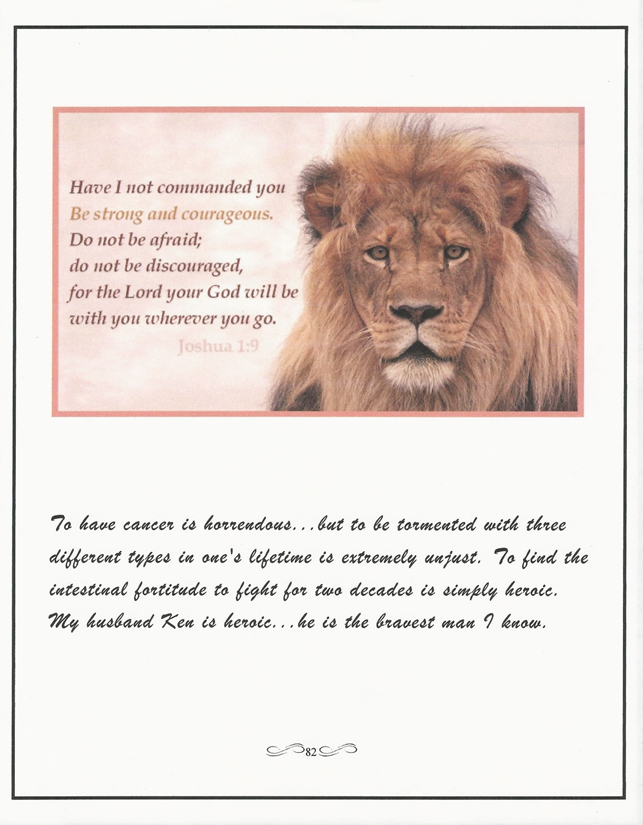 Service will be live streamed July 16th 10am