Kenneth Olson
Sep 7, 1930 - Dec 13, 2020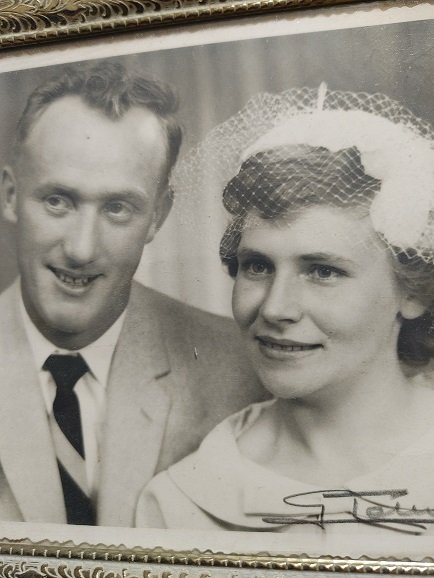 Obituary
Kenneth Olson
My oldest brother passed away on December 13th. He was much older that I am. I found myself reflecting on my memories of him and thought I would share them.
Here it is:
My name is Richard Olson. I am Kenneth Olson's youngest brother. Ken was 22 years older than I and as a result was gone from home when I came along. What I thought I would do is share some of the memories that I have from my childhood and later years about my oldest brother.
Kenneth Leroy Olson was the son of Harry Olson and Lois E. (Hull) Olson.
Kenneth was born in Illinois and served in the United States Navy for two years and then in the United State Air Force for twenty years. He was stationed in various places in the world ranging from Vietnam, Iran, Japan and Okinawa while in the military. His job was to work on the various aircraft regarding the air conditioning and maintenance.
He never talked much about what he did in the military. I guess that the details will remain a mystery to us. We would often speculate about him being in the CIA.:)
While stationed in Europe, he met a beautiful blonde gal named Jeanette. She spoke french fluently and her english was outstanding. Her family was from Belgium. Jeanette preceded Ken in death and our belief is that they are together talking about their experiences in raising three children. The children are Ann Louise (Olson)Poffenburger, Kathryn Ann Olson, Eric John Olson.
There were two grandchildren Shawna and Brenda Malvini.
Kenneth has three brothers. They are Harry Arnold Olson, Paul Leslie Olson (deceased) and Richard Lee Olson.
My memories are few as Ken was much older and traveling the world while I was growing up.
I still remember going to the Twin Falls airport and watching the huge propeller driven plane landing which I had never seen before. As the plane taxied to the unloading area, I can still see my niece (Ann) in the arms of Jeanette followed by Kenneth as they walked down the plane stairs. I thought how cool it is to have a world traveling brother with his family coming to our home. It was a joy to listen to the adults in the family talk about their experiences. Jeanette's french accent was captivating.
From my perspective, Kenneth was never the same after Jeanette passed away. He came to visit us in Pocatello with Kathy and Eric and Shawna and Brenda. We were sitting outside of Walmart getting some last minute supplies to go to Yellowstone Park, when he started to reflect on missing the love of his life, Jeanette. He cried a few tears and cursed himself for letting his emotions show. I guess that was how he felt a man should be in not letting emotions flow. We had some great memories as adults in Yellowstone Park.
He and my brother Harry Arnold Olson traveled to Sweden to visit our cousins. He was addicted to video taping everything on the trip. I wanted to see more of the tapes but they were misplaced and never found.
The last couple of years were hard for me to talk to Ken as he could not hear very well and I am thinking that he was declining because of his age. I believe his goal was to make it to age 90 just to show that he could do it. He was a competitive type. He boxed in his high school days and I remember that he never wanted mom and dad (Harry and Lois) to come to his fights because he always lost when they showed up. Maybe he was a little superstitious also..
I loved Kenneth. He was first a stranger, then a brother and then a friend. He will be missed.