Kenneth C. Burt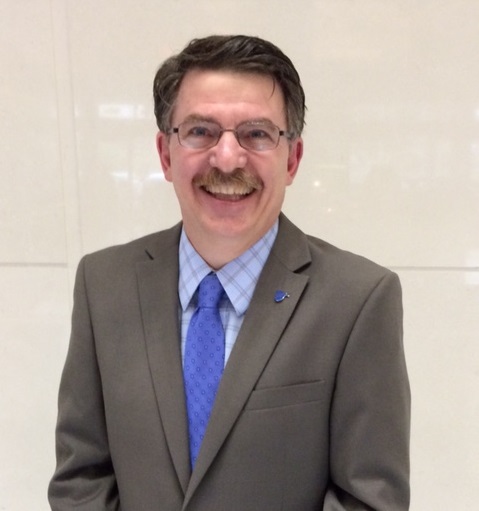 East Lawn Sierra Hills Memorial Park
5757 Greenback Lane
Sacramento, CA, 95841
Obituary
Kenneth Charles Burt Obituary
Written by Jane Hundertmark and Katherine Burt
Kenneth Charles Burt passed away Tuesday, June 15, 2021. He was 62. Born in Sacramento, California, in 1958, he was the oldest of four children. Ken graduated from El Camino High School in Sacramento, California, during which he was involved in several causes including teachers' strikes and United Farm Workers boycotts and strikes.
Ken went on to graduate from the University of California at Berkeley with a degree in political science. At Cal, he was involved in the Berkeley Student Senate and sit-ins protesting the university's investment in Apartheid South Africa. While still an undergraduate, he was an Edward M. Kennedy delegate to the 1980 Democratic National Convention in New York. That summer he also worked as a volunteer for the United Farm Workers and attended the convention with Dolores Huerta. While at university, he met Sonia Sotelo, who was to become his wife of 34 years. They later had two children, Stephen and Katherine.
Ken attended Harvard Kennedy School and worked in the nation's Capital with Congressman Robert T. Matsui. In Sacramento, he worked for Assembly Speaker Willie Brown and Insurance Commissioner John Garamendi, among others, before accepting the newly created position of political director for the California Federation of Teachers (CFT) in 1997.
CFT became his organizational home for the next 21 years during which time he helped guide the union's civic engagement and advocated on behalf of education workers and their families.
Ken took on one challenge after another in order to build the structure of the union's nascent statewide political program. As a consummate political progressive, Ken established relationships with politicians that would benefit CFT, sat in coalition meetings on behalf of CFT, and communicated back to CFT leaders, staff, and members. His outreach to other organizations broadened the scope of the union's political outreach.
Through many election cycles, Ken fostered consistency in candidate interviews and led ballot initiative campaigns for the CFT. Ken helped improve the lives of California educators by winning increased funding for public education (Proposition 30 in 2012), and defending against anti-union measures (Proposition 32, also in 2012). Ken worked to elect countless candidates locally and statewide who supported educators and education.
Ken may be remembered most for his enduring legacy as chair of the committee that placed California's Proposition 25 on the ballot. Ken oversaw the successful campaign that led to voter adoption in 2010, which resulted in allowing a legislative majority to adopt the annual state budget – a reform that ushered in a new era of cooperation and prosperity. CFT brought the measure forward to stop education funding from being held hostage because of delayed state budget negotiations; the passage of Prop 25 continues to ensure that Sacramento legislators deliver the budget on time.
To reach union members directly, Ken helped establish the first comprehensive member communications political program. His electoral expertise combined with his love of writing and a keen eye for audience, allowed him to craft election messages, campaign plans, news articles, and post-election analyses.
Ken was instrumental in working with legal counsel and published the first campaign guidebook for AFT local unions in California. Ken supported locals in school and college governing board elections and in passing parcel tax measures, be it through conversation, lending a hand to plan a campaign, or through the CFT's financial assistance. He was known to enjoy delivering support checks in person to local union leaders around the state.
Ken also served on a number of boards, most notably the Harvard Journal of Hispanic Policy and the Edmund G. "Pat" Brown Public Policy Institute at California State University, Los Angeles. The Pat Brown Institute links the university, government, business, labor, and the community in pursuit of innovative policy solutions. Burt was one of the original members of the California Workforce Investment Board.
Ken was also a scholar and writer, regularly publishing academic papers and presenting at conferences. His focus was on Latinos in politics and labor unions. His essays appear in six anthologies used in college classrooms. His book, The Search for a Civic Voice: California Latino Politics chronicles Latinos' struggle for political power while telling the story of individual activists who broke racial barriers.
Ken is survived by his wife, Sonia Sotelo Burt; father, Charles Burt; siblings (and their spouses) Thomas and Cindy Burt, Nancy and Todd White, and Sally Kelsch; his children Stephen and Katherine.
Funeral service is scheduled for Tuesday, June 29, 10:30 am at St. John the Evangelist Catholic Church at 5751 Locust Avenue, in Carmichael. A procession and graveside service will follow. To find out more about Ken and his legacy, visit kennethburt.com.