Keith Schurman Howes
Aug 31, 1930 - Nov 14, 2020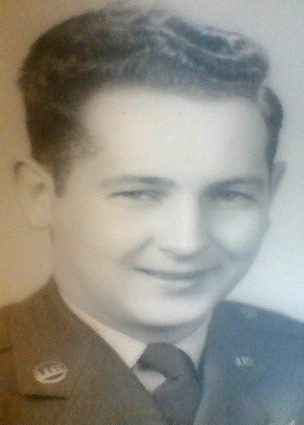 Sacramento Valley National Cemetery
5810 Midway Road
Dixon, California,
Obituary
Keith Schurman Howes passed away peacefully at his home in Carmichael, California on November 14, 2020. Keith was born in Montville Maine on August 31, 1930. Our Family Celebrated his 90th Birthday this year having Maine Lobster Delivered for his dinner. Keith always kept his Maine Connection, a Mainer in Heart.
Keith was a Great Son, Man, Husband, Father, Grandpa, Great-Grandpa, Brother, Uncle and Friend. Keith was predeceased in death by his loving Wife of 62 years (our Mother) Patricia Ruth Howes (Waters), his Father Earl George Howes, his Mother Mabel Esther Howes Davis (Maloney), his siblings Geneva, Marion, Clayton, Eleanor, Carol, Euna and Shirley and his daughter-in-law Carolyn Howes (Robertson). Keith was a loving Father survived by his children Dennis Howes, Debbie Thomas (Howes) and David Howes. Their spouses Tim Thomas and Loraine Howes (Linarez). Keith was proud to be a Grandpa of his Eight Grandchildren Jessica Thomas, Benjamin Howes, Timothy Thomas, Rael Gilmore, Kevin Thomas, Vince Linarez, Alfonso Linarez and Michael Linarez. Keith was also proud to be a Great Grandpa to Ten Great-Grandchildren and One Great-Great-Grandchild.
Keith was a proud Veteran serving his country in the United States Air Force for twenty-two years, retiring with the Rank of Senior Master Sergeant (SMSgt). Keith also served after his retirement in the Civil Service at McClellan AFB and Mather AFB for an additional seventeen years. During his time in the Military he served and lived in many locations prior to his retirement including Boston Massachusetts, Bexar Texas, Manchester New Hampshire, Detroit Michigan, Eglin Field Florida, Guam and Tachikawa Tokyo Japan during the Korean War, Cape Cod Massachusetts, Ontario Canada, Albany New York, San Rafael California, Oxnard California, Colorado Springs Colorado, Kaiserslautern Germany (two tours), Montgomery Alabama, Leone Dordogne Aquitaine France, Huntingdonshire England and San Antonio Texas.
Keith was also a member of the Carmichael Elks for over 20 years.
Our belief he is now with our Mother and his loved ones who have passed before him. Keith will be deeply missed by his family and friends and will be part of our lives forever.
A Memorial Service with Military Honors will be held on Tuesday, November 24, 2020 at East Lawn Funeral Home 5757 Greenback Lane, Sacramento California 95841 at 11 a.m. Friends and Family are welcome to attend. A private Gravesite Service will be held at the Sacramento Valley National Veterans Cemetery, 5810 Midway Rd, Dixon California 95620 at 1:15 p.m.