Keith Mayfield Bowyer
Mar 20, 1964 - May 16, 2021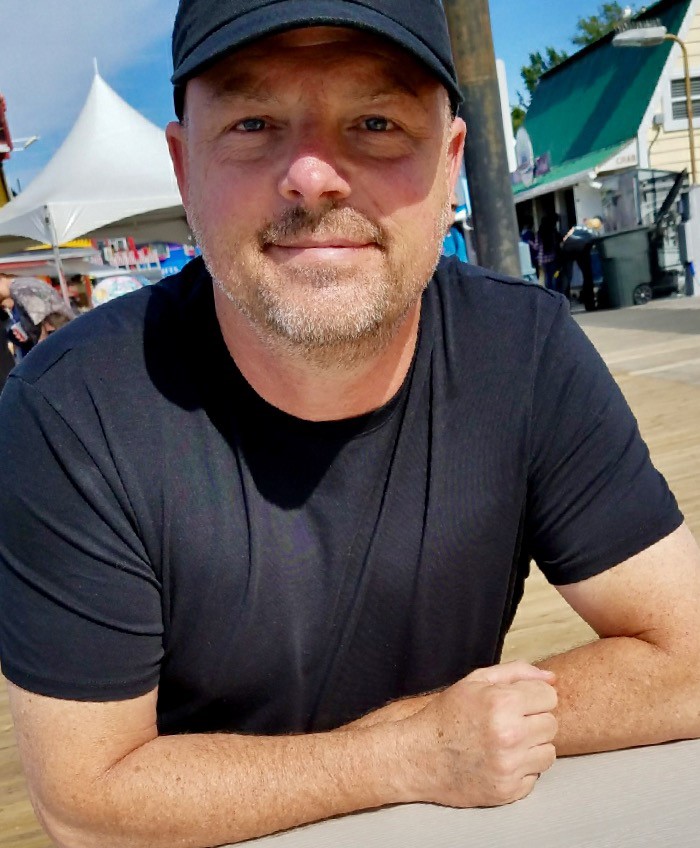 Obituary
Keith Mayfield Bowyer, 57, of Sacramento, CA passed away peacefully at home after a three-year battle with ALS (Lou Gehrig's Disease) surrounded by the people he loved — his son, Jacob, his wife, Deb, his father, Ralph and his sister, Beth.
He was born on March 20, 1964, in Norman, OK to Ralph Bowyer and Nancy Mayfield Bowyer. He had one older brother and younger one sister (Kit and Beth). Keith graduated from Westchester High School in 1982. He went on to attend college at Texas State University in San Marcos, TX. Work brought him to Sacramento in the mid '90s, where he began a successful career in Information Technology. He worked for over 25 years in his field, and he would eventually retire from his position as a Network Engineer at Wells Fargo in August of 2020. Keith took pride in his work and his former coworkers loved and admired him.
In 2001, Keith proudly became a father, to his only son, Jacob, his lifelong pride and joy. He enjoyed coaching Jake's soccer team, his flag football team, and loved teaching and playing golf with him. He was a big part of the community, volunteering at both Saint John the Evangelist and Jesuit High School where his son attended school. In 2019, Keith married Deb, his longtime sweetheart. In the years prior to his illness, they enjoyed traveling, taking rides on his motorcycle and spending time wine tasting with friends. Above all his family was what mattered most to him. He will be remembered for his quirky sense of humor, and his ability to always make people laugh. It was his sense of humor that got him through the toughest stages of his disease.
Keith is survived by his son Jacob Michael Bowyer, his wife Deborah Lynn Bowyer, his father Ralph Gordon Bowyer, his brother Christopher "Kit" Bowyer and his wife, Janet, his sister, Beth Bowyer Leonard and his nieces and nephews — Adrienne, Chris, Nick, Aubrey, Jessica and Zachary. He was preceded in death by his mother, Nancy Blythe Mayfield Bowyer.
ALS is a brutal disease; Keith fought a hard and tough battle. In lieu of flowers, please volunteer at an ALS event or make a donation in Keith's name to the ALS Association Great Sacramento Chapter, (916) 979-9265.