Keith Allen Fudge
Jul 18, 1950 - Jul 14, 2021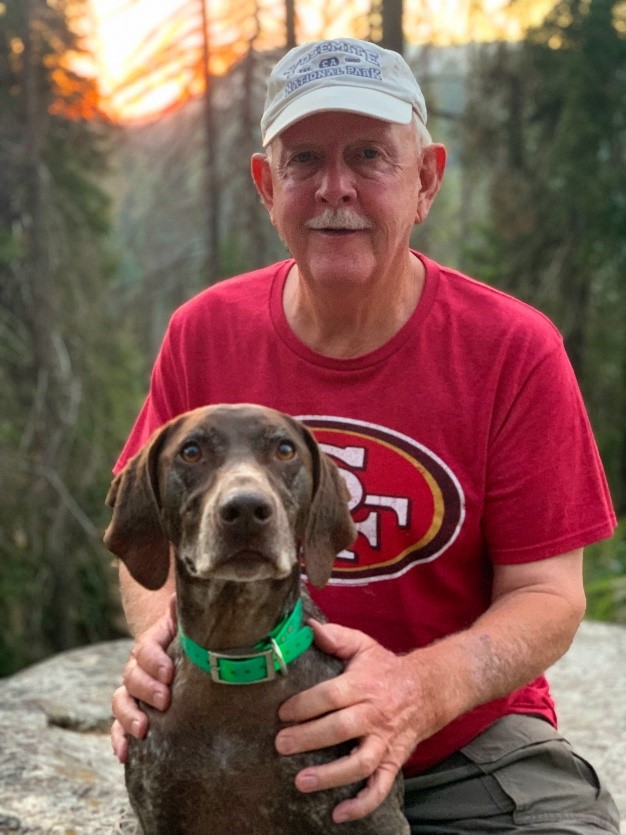 East Lawn Sierra Hills Memorial Park
5757 Greenback Lane
Sacramento, CA, 95841
Obituary
Keith Fudge
July 18, 1950 – July 14, 2021
Rancho Murieta, California
Keith Allen Fudge, loving and devoted father, passed away on July 14, 2021, at age 70, in Sacramento, California. He lived only 44 short days after a diagnosis of Stage IV melanoma cancer. He was born July 18, 1950 in Omaha, Nebraska, moving to California with his family in 1954.
Keith was a wonderful man: passionate, kind, loving and strong. A man who truly knew how to live life to the fullest. After graduating from Rio Linda High School in 1968 and then with a degree in police science from Sacramento City College, Keith served our country in the Army Reserve and the National Guard. He played competitive softball as the catcher for the Calvary Lutheran team. He worked as a truck driver for several companies, traveling throughout the United States, and later became a Correctional Officer with the California Youth Authority. Keith spent his retirement doing the things he loved: golfing, camping, hiking with his grand-dog Baxter, plus traveling and exploring his beloved USA. He cherished his Sacramento Kings and the San Francisco 49ers and Giants. Above all else, he loved his family and friends and planned many events gathering them together. One of his favorite places was Yosemite National Park and, for the last 40 years, he always looked forward to an annual trip to camp and enjoy time there with family and friends. Lately, he spent winters golfing in Palm Springs, sharing the experience with the many Canadians who also made the annual trek.
He was preceded in death by his parents, Gale and Mildred Fudge. He is survived by his daughter, Lindsey Fudge of Sacramento; and his brother, Harley Fudge and wife, Amy, of Montana and their three children: Hollis Fudge, Heath Fudge and Heather Fudge LaMar.
Keith was an avid golfer and a member of the Rancho Murieta and the Nomad golf clubs. In remembrance of him, there will be a golf tournament on Sunday, August 8, at 11 a.m. at the Rancho Murieta Golf Club. All of Keith's family and golf buddies are invited to share in this event to honor Keith.
A Celebration of Life will be held at Rancho Murieta Community Church, 14670 Cantova Way, Suite 101, Rancho Murieta, CA on Monday, August 9 at 4:00 p.m. A private burial will be held at East Lawn Cemetery, Citrus Heights.