Kathleen C. York
Mar 11, 1921 - Sep 13, 2020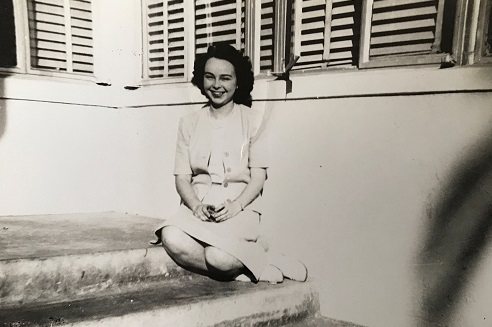 Obituary
Kathleen York passed from this life and entered into her eternal reward on Sunday, September 13, 2020. Her eldest grandson, Len, was holding her hand.
Surviving Kathleen are her children, Mark, Sally & Galen, and Robin & Cynthia. Grandchildren Len & Rachel, Katy & Nathan, Christopher, Morgan & Danny, Wendy, Emily, Thomas, Natalie, and Ryan. Great-grandchildren Noah, Amber, Micah, Audrey, and Elliana. Nieces Mary Ann and Jennifer.
Preceding Kathleen in death was her Godly husband, Thomas A York. Parents C.M. & Velma Carman. Sisters Pauline & John Howell, and Mildred & Clarence Green.
Kathleen Carman York was born in Tucumcari, NM in her Grandmother's home on March 11, 1921. In 1925 her family moved to California. Kathleen was baptized into Christ at the Oak Park church of Christ in 1933.
She was a graduate of Sacramento HighSchool. Though Kathleen did not get to participate in the graduation ceremony her principal, Mel Lawson, told her that she was an exceptional student and had wonderful character to go with her family to care for an ill family member back in New Mexico. Later in life she would return a few times to a black box theater on the same HighSchool campus and see two grandchildren perform in the Mel Lawson Arts Theater.
Kathleen attended Pepperdine University, on the old campus. She left college early to care for one of her sister's and sister's child.
In 1943 Kathleen met Thomas A. York after worship out in front of the church building. When she saw him she thought, "He looks like the sort of man I would like to marry." They married September 1, 1944 in Texas.
She has dedicated her life to the work of the church and supporting education of preachers across the country and abroad at various preaching schools and in many mission fields.
In lieu of sending flowers, donations may be made to Memphis School Of Preaching to help the student wives attend the restoration trip with their husbands. Please note the donation for "wives restoration trip" in memory of Kathleen C. York.