Joyce Graham Johnson
Oct 6, 1931 - Aug 15, 2021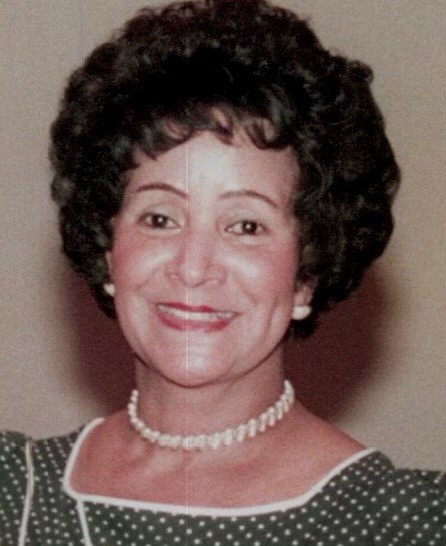 East Lawn Elk Grove Memorial Park
9189 East Stockton Blvd.
Elk Grove , CA, 95624
Obituary
Joyce Elizabeth Graham Johnson – our beloved mom, nana, aunt, sister, and friend – passed away peacefully on August 15, 2021 at 89.
Joyce was born in 1931 in Richmond, Virginia to Ruth Giles Morris Graham and Lorenz Bell Graham and spent her childhood in Hampton, Virginia and later Queens, New York.
In 1954, Joyce met Campbell Carrington Johnson, Jr. on a train from New York to Baltimore. The train was delayed due to Hurricane Hazel and they spent the whole night talking in the dining car. Campbell proposed that night and Joyce teasingly told him to wait two years. They were married in November 1956. The couple had six children together and "Big Doodle" and "Little Doodle" – as Joyce and Campbell called each other – had 43 loving years together before Campbell's passing in 1998.
All who knew Joyce will remember her kindness, hospitality, and total devotion to her eleven grandchildren Randi, Aravis, Julian, Justin, Rebekah, Adriana, Sean, Christopher, Ciera, Kaleb, and Jenesis; grandsons-in-law Kevin and Bryce; and three great-grandchildren Sadye, Taralyn, and Marigold. She gave her time generously, always making herself available to volunteer with local charities or run errands for house-bound friends and neighbors. She also kept a dossier of her grandchildren's photos and academic achievements, ever-ready to brag to friends, acquaintances, or supermarket cashiers.
Joyce graduated from Flushing High School, before going on to earn a degree in Social Work from Morgan State College in Baltimore and a graduate degree in Sociology from CSU Sacramento. For 15 years she worked as a substitute teacher with the Sacramento Unified School District, retiring in 1996.
She will forever be remembered by her daughters Angela Johnson, Jocelyn Moore and husband Richard, Ruth Love and husband Alphonzo, son Rayford Johnson, stepson Campbell Johnson III, sister Ruth May Siegrist and brother Charles Graham, and a host of loving grandchildren, great-grandchildren, nieces, nephews, and friends. Joyce was greeted in heaven by her devoted husband, Campbell, infant sons, twin sister Jean, and big brother Lorenz.
Viewing will be held at East Lawn Elk Grove Memorial Park on Thursday, August 26th and Friday, August 27th from 5-8pm with a service of remembrance on Saturday, August 28th at 1pm.
In memory of Joyce's life, the family asks that donations be made to Strong Minds, an organization that provides free talk-therapy to low-income women in Uganda and Zambia.
Link: https://fundraise.strongminds.org/fundraiser/3390813