Joanne Iwamiya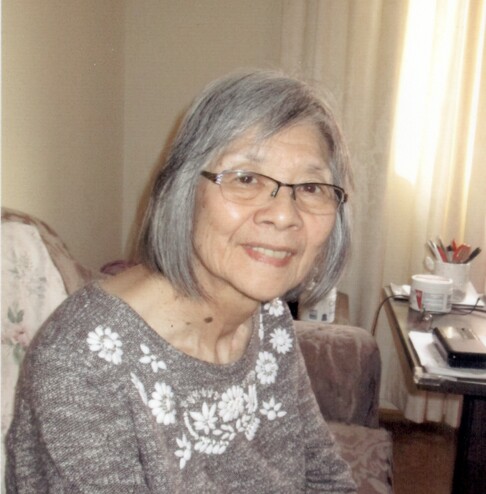 Obituary
Joanne Yoko Iwamiya began her journey in the early morning of September 27, 2021, with her family by her side. Joanne was born at the Tule Lake Japanese Internment on November 1, 1943, and was the eldest of 4 children born to Joe and Kay Kawaguchi. The Family settled in San Francisco after the War and eventually moved to Castro Valley where Joanne graduated from Castro Valley High School (class of 1961).
Joanne graduated from San Jose State College in 1965, majoring in Food Nutrition which prepared her for a long career as a Registered Dietitian and as a Renal Dietitian working in Stockton, Modesto, Yuba City, and Sacramento for DaVita Healthcare. Joanne was proud of being a 50-year Professional Member of the National Kidney Foundation; attending most of their National Conventions held thoughout the United States.
After retiring from a dietitics career, Joanne participated as a member in the Red Hats Society and made time to volunteer in an after school tutoring program through the Sacramento Public Library in Elk Grove.
Joanne is survived by her husband of 51-years Jim, and their sons Jonathan and Gregory Iwamiya; predeceased by her parents Joe and Kay Kawaguchi, and brother George Kawaguchi (Anne). Joanne is survived by sister Pat Kawaguchi, brother Gerald Jerry Kawaguchi (Sue) and many nieces and nephews.
A private Memorial Service is being planned for later in November.