Joan Lanea Lemire
Apr 7, 1928 - Oct 6, 2021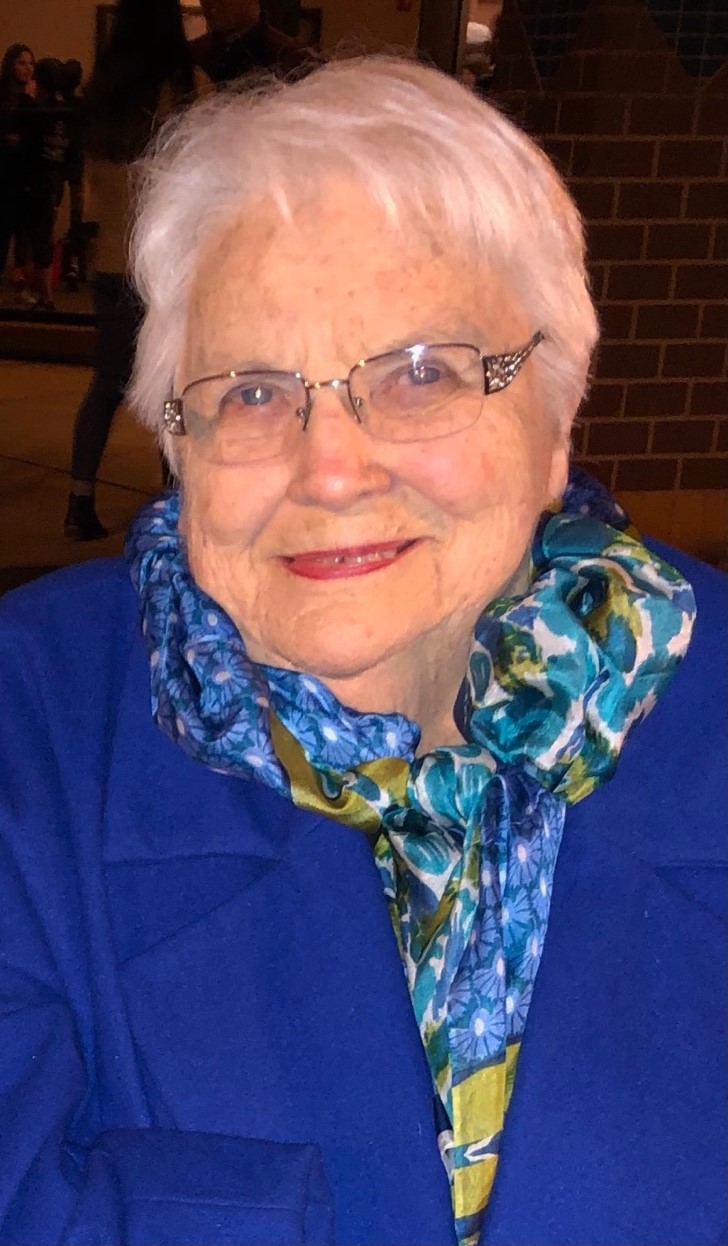 Obituary
Joan Lanea Lemire was our mom. She was born on April 7, 1928 in Nebraska and passed away on October 6, 2021 in Sacramento, California. She was 93 years old. Her life was well-lived and she was well-loved.
Joan was raised in Medford Oregon by her parents Pearl and Eddie Hoppe. Her birth father was John Schnell. Young Joan spent summers with Grandmother Schnell in San Francisco where they went to museums, shopping, plays, and the world fair. She had very fond memories of these times that she would share with her children, grandchildren as well as her greats.
Joan loved school and wanted to become a journalist. Courted by sororities while still in high school, she attended the University of Oregon and quickly made many friends. She married Lou Lemire on September 11, 1948.
From an only child, she proceeded to grow a family of seven children, who she raised in Chico, Ca. Family was her focus, her strength, and her love. After Lou and Joan divorced in 1978, she remained at the helm of the family – strong, warm, creative and grounded.
She encouraged all of her children in their athletic endeavors which involved many miles on the road going to practices, swim meets, cheerleading, basketball, football and baseball games. Even as she held down her job at Crocker Bank, she remained very involved with the family and instilled a strong work ethic. She made it all happen on a "shoestring budget", and somehow could still feed a crowd of kids and their friends.
Later in life, Joan met her half brothers, John and Jerry Schnell. She embraced these relationships and felt as though she had known her brothers her entire life. She was especially close with her brother John. He and his wife Claude took Joan on a wonderful 3- week trip to Italy – the trip of a lifetime!
Joan was a good listener. She took the time to establish long standing relationships. She was an avid reader and a fierce Scrabble and "Words with Friends" competitor. She loved the sound of the ocean, a good visit, the smell of turkey cooking in the oven and of course – her SF Giants!! She has been recording wins and losses since at least 2009.
Joan is survived by her children: Renee, Brian, Curtis (Kristen), Rochelle, Mark, Brett (Nancy) and Monique (Scott) as well as 14 grandchildren and 5 spouses and 17 great grandchildren.
Her faith kept her going. She always felt that God was watching and guiding her.
In lieu of flowers, donations can be made to:
| | |
| --- | --- |
| Check payable to: | St. Vincent De Paul |
| Mail to: | Good Shepherd Chapter of St. Vincent De Paul |
| | 9539 Racquet Ct. |
| | Elk Grove CA 95758 |
| Memo | Donation in honor of Joan Lemire |
There will be a private service with her family.
Our mother requested that family and close friends have a Lemire Party, to celebrate the good times and to send her on her new adventure.
The party is scheduled for Saturday November 20, from 2:00 PM to 5:00 PM, at the Masonic Family Center in Chico.
We look forward to seeing you, but Covid safety is very important to our family and the event will be held inside. Please wear a mask regardless of vaccination status and refrain from attending if you have any symptoms. Thank you,