Jennie Lue Wilson
Nov 27, 1943 - Aug 1, 2021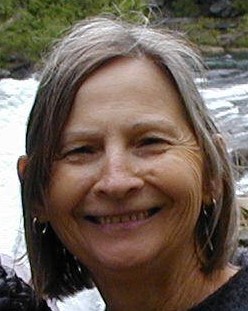 Sacramento Valley National Cemetery
5810 Midway Road
Dixon, CA, 95620
Obituary
Jennie Lue Wilson passed away on Aug 1, 2021 at her home in Granite Bay, CA with her family at her side.
She was born on Nov 27, 1943 in Ruskin FL, and was the daughter of Isom Dean and Henrietta Winburn. She was preceded in death by her parents, and brothers Thomas and Donald G. Dean. She is survived by her sisters Betty J. Walker, Patricia Dean, and brother Duey (Beverly) Dean.
She married Terrance R. Wilson on Feb 6, 1965 in Monterey County CA, and is survived by her husband, son Stephen E. Wilson, daughter Laura M. (Anthony) Camp, and 3 grandchildren: Andrew Wilson, Bryant Camp, and Julia Camp.
She was a US Army Cold War Veteran and served as a Dental Hygienist. She was honorably discharged in 1965 and subsequently awarded the National Defense Service Medal.
She was a devoted mother, loving wife of 56 years, and enjoyed activities with her grandchildren, especially card games and basketball. She was an avid snow skier, pickle ball player, and loved traveling around the country with her husband doing genealogy research. She was a DAR member and had 3 direct proven ancestors who fought in the American Revolutionary War.
She will be placed at rest in the US National Cemetery in Dixon, CA and receive full military honors.
Jennie Wilson will be missed.